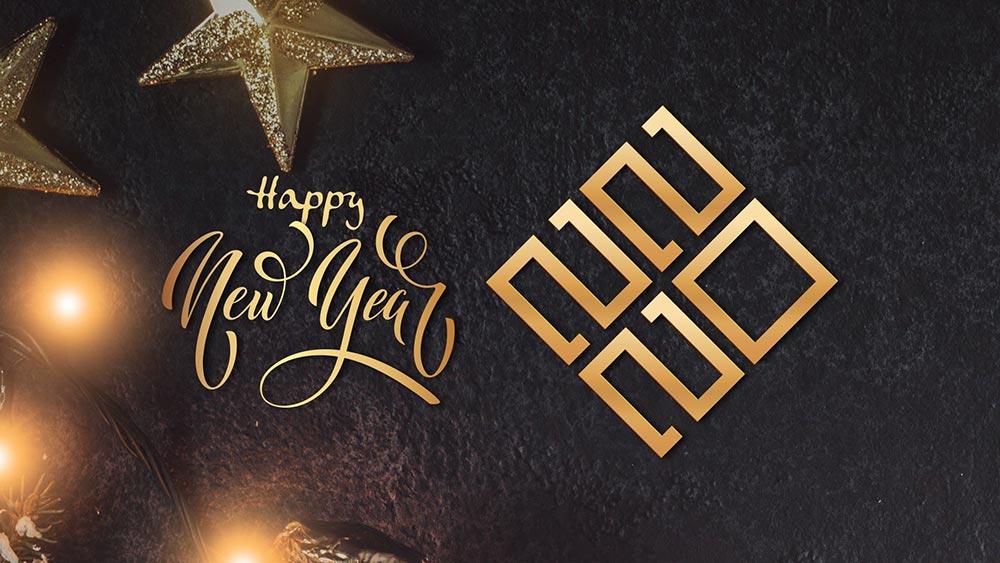 New year New Trends
December is all about celebrations; from Christmas to New Year's, there's a trail of events. There is a party glow everywhere. You get to go out, meet your close friends and family, and of course, get to dress up. Albeit this sounds fun, deciding what to wear is a real struggle. It is tough to pick just one outfit with many excellent options out there. The trick is never to look over made up in an intimate gathering. Instead, you can wear something comfortable and still keep your style quotient high. Here are some ideas that'll make heads turn and help you become the diva.
If you plan to attend a house party or a terrace party with a few friends, do not look dowdy by dressing down. Time to take out your sequin dress with a plunging neckline and make all heads turn. A cool, feminine, chic look can be created by pairing stylish shoes and luxe accessories. An understated sequin dress or a sheer saree for a new year night can make you look dreamy. You can wear accessories in colours that compliment your outfit. Make sure to keep your accessories, shoes, and bag in the same colour palette.
You could go for a layered necklace to give some dimension to your look. These also work well with trench coats. You can ditch wearing danglers if you're choosing to wear a necklace. Small studs with thin layered necklaces will pull the outfit together nicely. Alternatively, you could select drop earrings to sass up your look.
An outfit is enhanced by the accessories you select. Hoop earrings are a must-have for this party season as they pair well with absolutely every outfit. For semi-casual parties, invest in a sleek gold hoop and recreate the stylish 70 s by borrowing some inspirations like floor-length dresses, fringes and ironed hair. Investing in diamond, silver, and rose gold hoops will complete the wardrobe for the party season.
If you are planning to keep the look subtle, then make sure to wear something in neutral colours. All you need to complete this look are gold or silver statement accessories like a chunky necklace or chandelier earrings. A pair of stylish shoes and a good clutch will jazz up your ensemble. All-black outfits and red lips never fail to create magic. Try pairing them with platinum earrings, bracelets, and rings to signify understated glam.
The boho style is trending again. It has an easy-going and carefree vibe. If you have decided to wear a boho outfit, don't forget to add the right accessories, as they will add an extra dimension to your look. Layered necklaces, quirky earrings, and lots of rings are what the bohemian style is all about. Invest in a rustic but sleek gold ear cuff to bring a balance between luxury and style. And you cannot forget adding an intricately designed nose ring. Go in for a ring with diamonds and emeralds or rubies and morganite. Some fashionistas call morganite the new diamond. Catch on to this trend before it becomes mass. Minimal makeup and a woven handbag will surely take your style up a notch. Contrary to popular belief, gold looks tantalizing with asymmetrical cuts, bulky outfits and unusual textile choices.
If the party is all about music, conversations and fun, you can create a relaxed and funky girl next door-meets-high fashion look. Be it an off the shoulder top with flared pants or a mini wrap dress, or a knitted jersey dress, choose a style that flatters your figure. Pair it up with chic accessories, and you're ready to go. Of course, it would help if you paired it up with accessories that make you look stylish and bold. Accessories create a focal point and a stunning detail to your outfit. A beaded necklace, chunky earrings and stackable bracelets are great choices to add some pop of colour to your outfit. If you have a mop of hair that you decide to wear as a messy bun, invest in a jewel-studded hairpin or a clip to add that additional detailing to an otherwise neglected area.
When celebrating with a small group of friends or staying with family, you might want to wear something functional and comfortable. However, you can still rock your look by adding some luxe yet simple accessories. A simple gold chain with a large and glittery pendant will be an excellent addition to your wardrobe. You can wear it with almost any neckline. Simple yet elegant, a gold chain will make even the dullest outfit look chic.
Whether it's a formal dinner, a romantic date night, or a cosy evening with family, diamonds and solitaires are a perfect fit for all occasions. You can decorate your fingers with a beautiful diamond ring. Remember, oversized rings are best-worn solo. However, if you wear a bracelet, a solitaire ring will complement it well. Diamonds look great with dark silks, muted fabrics, and minimal prints.