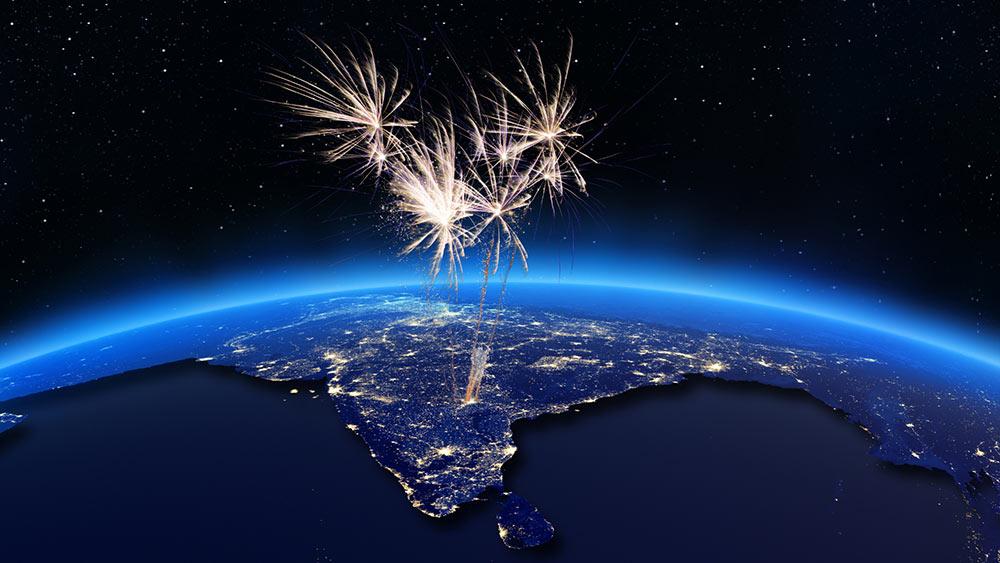 Celebrating the regional New Years of India
India is a diverse country. It is a fusion of various traditions, cultures, languages, and festivals. Being a multicultural country, India celebrates several regional New Years. People across different states celebrate this new beginning under various names and have ever since considered these days auspicious for buying gold.
In India, it is a popular belief that purchasing gold ornaments during festivals and celebrations brings prosperity and good fortune, and who doesn't like an extra dose of abundance?
Vishu
The first day of the Malayalam month, Medham is celebrated as the New Year in the state of Kerala and Vishukani is an essential part of the festivities. The kani is undoubtedly incomplete without gold coins and gold jewellery. It has been the tradition of offering children in the family a single gold coin as 'kaineettam' for Vishu. Women of the house dress in traditional attire and adorn themselves with gems and ruby studded Jhimikis, Lakshmi mala, Palaka mala, gold and diamond bangles, and gold rings with sapphires. So this Vishu, what stunning jewellery are you gifting yourself and to your loved ones?
Ugadi
When it comes to Andra Pradesh, Telangana, and Karnataka, New Year's day is celebrated as Ugadi. Whereas in the state of Maharashtra, it is known as Gudi Padwa. Along with wearing traditional clothes and preparing delicious food, gifting gold, silver, and platinum to loved ones
is one of the traditions of the festival that is religiously followed. No South Indian woman will refuse a diamond or emerald studded nose pin. A gold bangle with intricate patterns, Jhumkas in temple design, and a mang tikka adorned with pearls, emeralds, and rubies will make her equally happy. What more auspicious day than this to purchase gold for prosperity and abundance?
Baisakhi
Baisakhi is the Sikh harvest festival celebrated mostly in Punjab. Sikh celebrations are always a grand affair observed with much enthusiasm and vigour. Punjabis take great pride in their culture and traditions. And one such tradition is gifting jewellery on Baisakhi. Women adorn themselves with traditional jewellery like Chandan Haar - a collar necklace made entirely of gold. Every Punjabi woman will have a Chandbali- a crescent-shaped earring with precious stones and pearls. The Maang tikka with Kundan work and a Nath of antique gold with Polki design are excellent pieces of jewellery worth gifting. And when it comes to a Punjabi man, gold earrings known as Bala and gold or silver bracelets called Kara are his identity.
Whatever you choose to adorn this New Year, may you find abundance, prosperity and good health all year round.