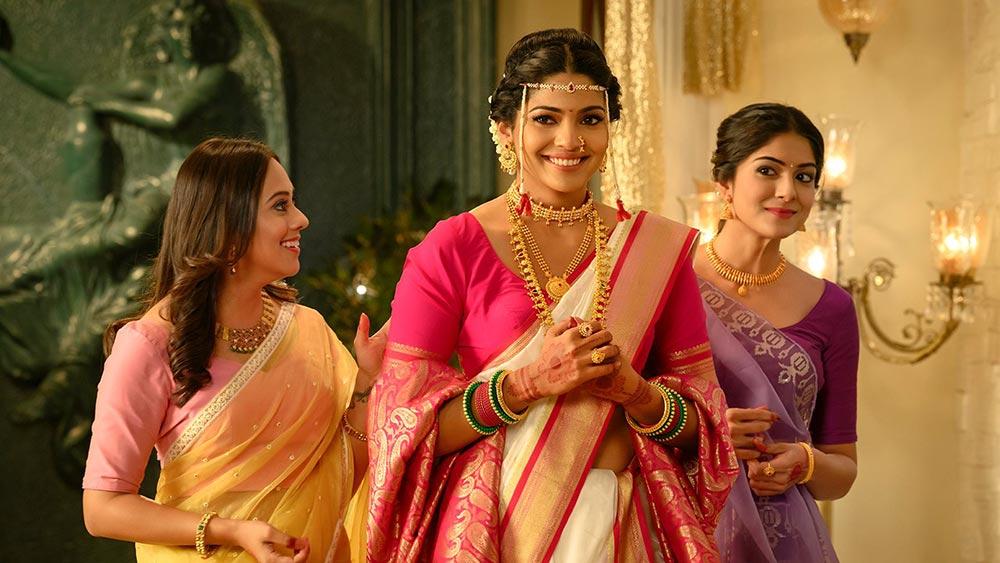 Best Friend's Wedding Style Guide
Your best friend is going to embark on a brand new chapter in her life.
It's the wedding you've been waiting for! The laughter, glamour and happily ever afters are moments to cherish for a long time.
The Best Friend's Wedding is a non-negotiable- where every nuptial you partake in, gift you give, and ensemble you adorn has to be nothing less than perfect, while also keeping in mind to not outshine the bride and steal her thunder.
So if that day is nearing soon, not to fret! We have penned down a guide for you to shine through in your role as a best friend, maid of honour and confidant.
And since the talk is about shining, let's take you through the quintessential jewellery choices you need to make for the various ceremonies ahead.
Necklace
The necklace is always here to stay as an essential piece of jewellery that can make or break your ensemble. Now, whether you go bold or elegant with it is a choice you need to consider taking into account the ceremony, time of day, and the amount of running around you'd need to do.
For example, go the elegant route for a night celebration with a statement diamond necklace. A morning pre-wedding ceremony can be decked with a dainty yet unique piece in white or rose gold. And for the big day, go all out and adorn a bold and gold necklace - a long haar or a choker that calls attention to the bride's best friend.
Earrings
Earrings are the finishing touch to your make-up on the big day. So forgoing it for the sake of your wardrobe look can be a big mistake.
The options are plenty when it comes to choosing the perfect pair of earrings. Traditional studs and jhumkas are a forever trend in Indian weddings. Adorn this look for the main ceremony with a traditional lehenga or saree to compliment it.
Pre-wedding ceremonies can feature light, fun and shimmering danglers that let you shine throughout the festivities. So pick a pair that accentuates your jawline and the shape of your face.
Bangles
An Indian attire is never complete without matching bangles to finish off the ensemble. Whether you choose to go solo with a bold Kangan or generous with wristfuls that dance along as you sway, don't forget to have fun and experiment with this versatile piece of adornment.
Accessories
When it's your best friend's wedding, accessorizing your wardrobe with a little extra is definitely called for!
You can do this by adorning a lightweight maang tikka, gold nose pins or a pair of jingling anklets that usher in your entrance on your best friend's big day!
So when you prepare for your friend's big day, and pick out the various pieces of jewellery and other accessories, don't forget to have carats of fun, laughter and fond memories to cherish forever.