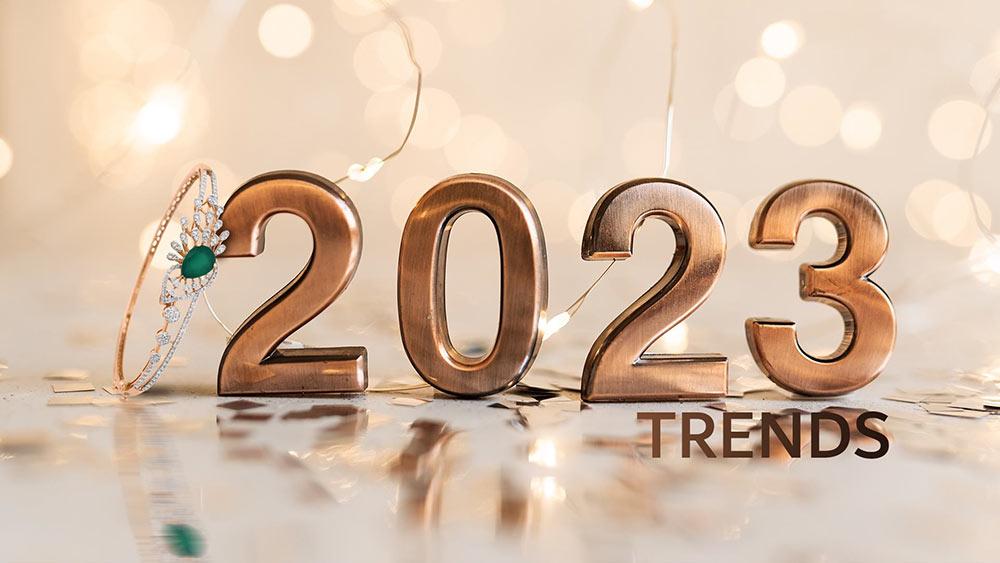 2023 Jewellery Trends
Jewellery trends in 2023 to watch out for.
And with a blink of an eye, it's 2023!
While we look upon new beginnings and better lifestyle choices, let's also look at what the year has in store regarding jewellery trends.
Like everything else, jewellery trends are constantly evolving. But there are also those that are a constant, like the attachment to timeless classics, the love for gold and the popularity of bejewelled stones year after year.
To most of us, jewellery is very personal. It tells a story, an emotion or sometimes a cascade of beautiful memories. From long dangling earrings to stacks of bracelets to modern takes on wearing classic pearls, there's a 2023 jewellery trend for everyone out there. So here's a sneak peek to what's in store for the year ahead.
The Comeback
2023 is going to see a comeback of the 80s and also the 90s with chunky pieces of unique jewellery, oversized hoops and geometric shapes.
Layering and stacking multiple pieces of jewellery is going to be a popular trend this year. This can include layering different necklaces or bracelets or stacking rings and bangles.
Bold and eye-catching jewellery pieces, such as chunky rings, statement earrings, and oversized pendants, are something to look out for.
These pieces are often used to make a fashion statement and add interest to an outfit.
Vintage and antiques
Vintage never goes out of style as more people seek out unique and one-of-a-kind pieces. This can include antique costume jewellery, as well as fine jewellery from earlier eras. We suggest go scout your mom's and grandmom's jewel box for those original ones.
Personalized and customized jewellery
With the rise of technology, it has become easier to design and customize your own jewellery. This has led to a trend towards personalized and customized pieces, which can be tailored to an individual's style and preferences. So go ahead and make that unique piece of beauty happen!
Jewellery pieces for 2023
So now you know what to expect, the key is to finding that perfect balance between trendy and timeless. The hardest part of it, though, is picking which pieces to pair together! But we've got you covered. Check out our collection for that bit of inspiration and shine on all year.