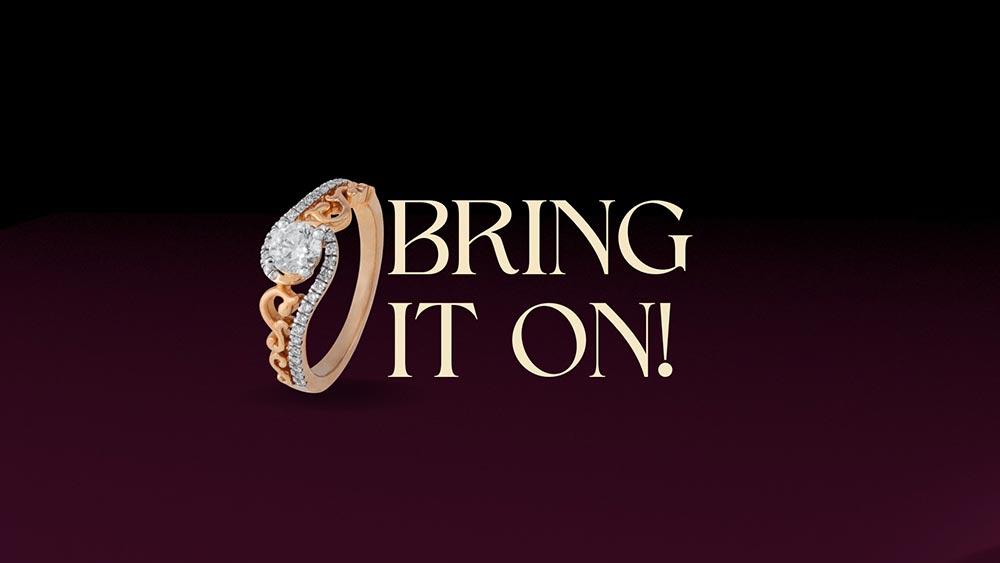 The complete guide to finding the perfect ring
Whether it's a gift someone gave you or you treating yourself, rings always hold sentimental value. As such, making sure the ring fits well and suits your style is paramount.
How to measure for the right ring
When buying rings online, there is always a risk of going wrong on the sizing. Thankfully, in India, there is a uniform size that all jewellers follow. Search 'Ring size chart India' to find the complete list of dimensions. Remember that these charts are based on your finger's circumference.
To measure your finger's circumference, take a measuring tape and wrap it around the finger. The measurement on the tape is the circumference of your finger. If one doesn't have access to a measuring tape, a string will do the job just fine. Simply repeat the process with the string and mark where it crosses over. Then straighten it and place it next to a ruler to get the measurement.
Additional tip: If the chart you're using is based on diameter, divide the number you got during measuring by 3.14 to get the diameter.
Now that you've found the exact measurements and ring size, it's time to pick the one that's perfect for you!
Firstly, narrow down the style of the ring. What metal will it be based on and should it have a stone? If yes, a coloured stone or a diamond?
Once you've found the answers to those questions, we get to the exciting part! The design of the ring. Which of these popular styles will you be going for?
Traditional Solitaire
A traditional solitaire is a simple yet timeless design that one can't go wrong on.
Free form
Free form rings break the traditional silhouette of rings providing an avant-garde choice.
Split
Split rings are those in which the shanks are separate and converge at the centre stone to create a unique look.
Bands
Bands can either be minimalistic and chic or grandiose with pave or channel-set diamonds; either way, they're sure to turn heads!
Bypass
Bypass rings have shanks that wrap around the stone on both sides, creating a look with considerable flow and glam.
Glo
Our signature collection of dancing stones that move when you move to add an extra layer of quirkiness to your glitz!
Which one of these styles of rings are you gifting yourself this time?