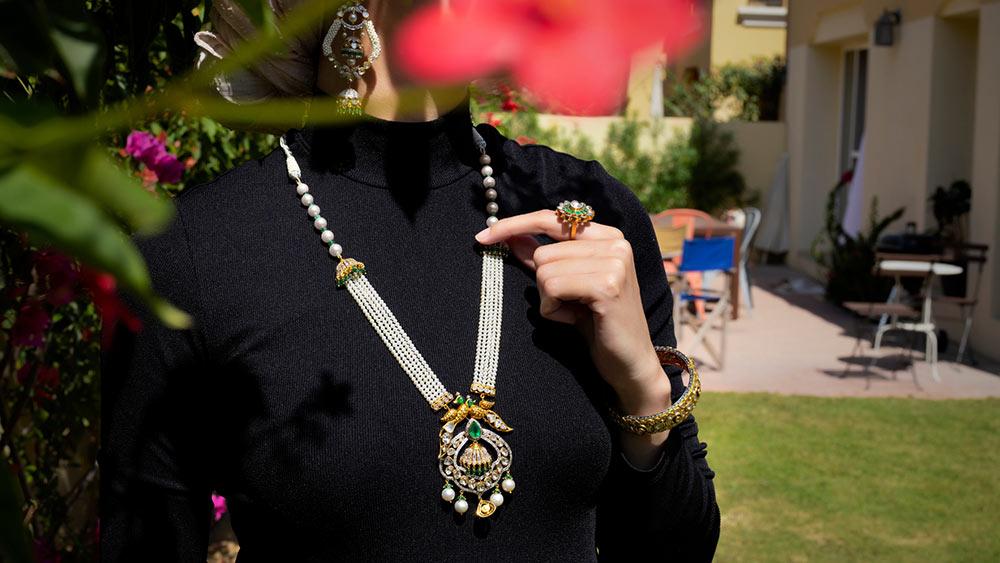 Go Pearl - Must-have Pearl Classics
Pearl jewellery is an elegant and timeless piece that can elevate any look. With their iridescent lustre and delicate beauty, they can quickly add elegance and sophistication to the overall ensemble. Pearl jewellery is so versatile that it is worn and loved by everyone, including royalty and celebrities. If you want to invest in classic pearl jewellery, here are some must-haves for your collection.
Pearl Stud Earring
A staple in any jewellery collection, the pearl stud earring has been a favourite for many years. They are simple and can be worn with any outfit. Pear studs come in various sizes, and you can easily choose one that suits you and your style. Lightweight and comfortable, they make an excellent choice for work and formal events.
Pearl Necklace
A single pearl-strand necklace is a classic piece that can be dressed up or down. It can be worn with a formal dress or paired with a casual outfit to add a touch of elegance. Depending on your look and the occasion to attend, you can choose a single strand of pearls or multi stands of pearls. It is also a beautiful gift for a loved one.
A pearl choker necklace is a glam piece of jewellery that can be worn for formal and informal occasions alike. Choose smaller pearls studded in gold or rose gold in single strands for formal occasions. At the same time, larger pearls studded with diamonds and rubies are perfect for weddings and other high-profile events.
Pearl Bracelets
A graceful addition to your wrist and overall look, pearl bracelets are high-fashion jewellery. It can be worn alone or layered with other bracelets to ace up the overall look. You can choose from a single strand to multiple strands mixing other gemstones and pearls to make it stand out.
Pearl Pendants
If you want to add a touch of sophistication to your overall look, a pearl pendant is what you should be choosing. You can choose from a simple pearl pendant or a more elaborate design with diamonds or other gemstones. A single-drop pearl pendant paired with pearl studs makes a statement on its own. They add a touch of glamour to your outfit and style.
Pearl Drop Earrings
Looking to add sophistication and glamour to your look? You should be choosing a pair of pearl drop earrings. They come in various styles and designs, from simple pearl drops to intricate designs studded with diamonds and other precious stones. Pearl drop earrings are versatile and can be worn for casual and formal occasions.
Pearl Rings
Rings studded with pearls are the perfect way to flaunt your feminine beauty and grace. A single pearl ring studded with stones and diamonds is a classic favourite among many. The sleek combination of pearls with gold or pearl with white gold is an evergreen classic. Engagement rings are intricately studded with pearls, and diamonds are now a raging trend.
In conclusion, the quote 'you can't ever go wrong with pearls' is accurate after all. Whether you are dressing up for a special occasion or want to add a touch of elegance to your everyday outfit, pearl jewellery is a perfect choice.