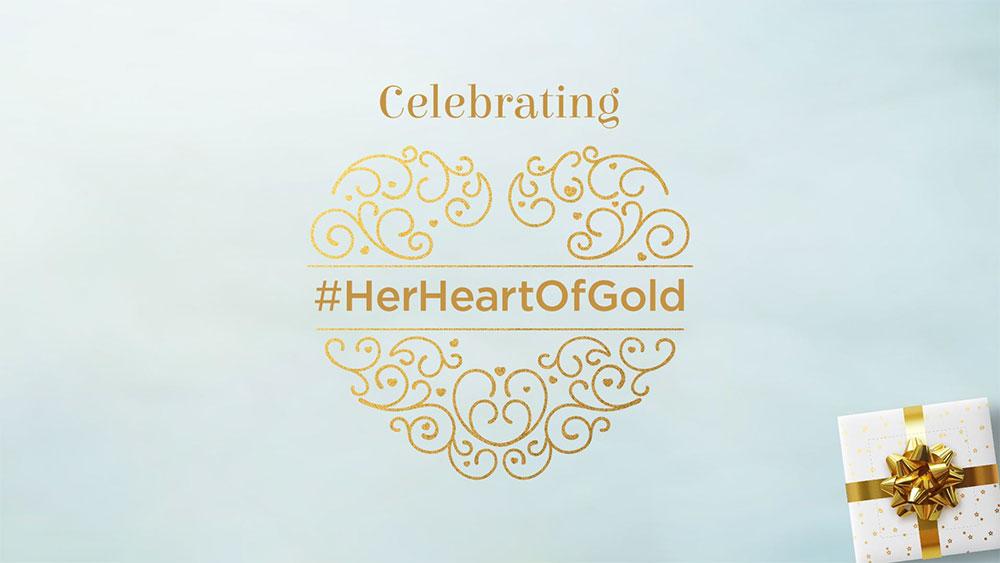 Gift #HerHeartofGold a Golden Gift
With Mother's Day around the corner, it is time to think about making the day unique for the one with the golden heart! Consider showering her with some golden gifts of appreciation for always being there, by your side, for being HER!
The perfect gift should remind her of herself. It should connect with her role in your life and everything she means to you while being in sync with her style. When choosing a gem for your gem, keep in mind the following:-
What is your budget?
What kind of gold does she prefer(White/Yellow/Rose)? Does she prefer striking pieces or the more subtle ones? Are you looking for rings, earrings, or necklaces?
Once you've figured out the answers to these questions, it's only a matter of finding the right piece! Don't worry; we're here to help.
Is she the type to accessorize with flair? Then grab some of our contemporary pieces designed to complement and elevate any outfit paired! If her flair is a more old school ensemble steeped in tradition, browse through our ethnic and traditional pieces and make her smile!
Is her style subtler? With pieces that are minimal on their own but combine in harmony with the outfit and other accessories to create an elegant statement of substance? Enjoy browsing
through our contemporary and modern catalogue as you find yourself bewildered over what piece to choose! A good predicament to have if you ask us!
This Mother's Day, let her know that she is special! Thank her with a golden gift that she will treasure and admire forever!