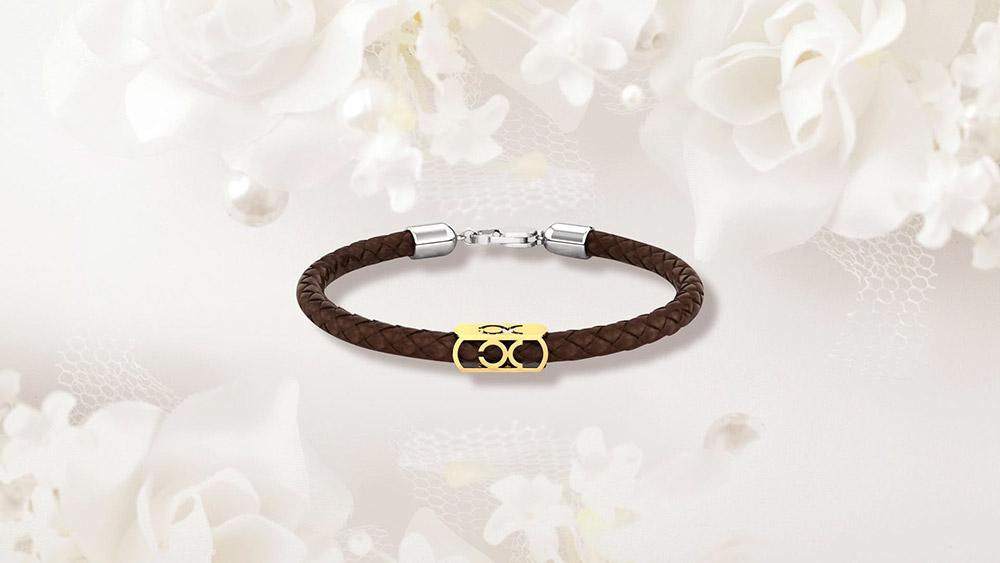 Bracelets for Men and Women
Bracelets are one of the simplest yet staple pieces of jewellery in anyone's box. A bracelet can be so versatile and used in many ways. Tied around the hand, it's called a bracelet; tied around the ankle and it is called an anklet; hung on the forehead and it is called a nethichutti (forehead accessory). Bracelets are also one of the few accessories that can be worn by men and women alike.
The origin of the bracelet dates back to the Egyptian civilisation, where the pharaohs were known to adorn huge golden bracelets. Bracelets and bangles have abundant references in our ancient Indian mythology as well. In Sikhism the 'Kanga' (a metal bracelet) is supposed to be one of the sacred items adorned by Sikh men.
The main difference between a bangle and a bracelet is that, a bangle is firm with no latch as opposed to a bracelet that may or may not be firm but is assembled using an ornate latch. Women's bracelet comes in a wide range of varieties, including simple chain type bracelets to ornate stone encrusted bangle type bracelets. From vast and chunky temple jewellery bracelets to simple and light daily wear bracelets. There is also a variety of bangles called Kada bangles, which are heavy and chunky but have a latch so ornately disguised that only the wearer would know that it is a latch.
One other main kind of jewellery when it comes to bracelets is Platinum jewellery. Primarily used to style men, platinum bracelets have an elegance and class about them that makes these bracelets exquisite. Encrusted with gold, diamond or other precious stones, platinum bracelets
specifically made for men are handsome and chic at the same time. There are several designs of platinum bracelets for women as well. From simple and graceful to luxurious and bold, the wearer is spoilt for choices when it comes to bracelets.
Bracelets are those accessories that can be added to a simple daily look as well as a grand ensemble. This versatility of bracelets makes it a clear choice in anyone's wardrobe.