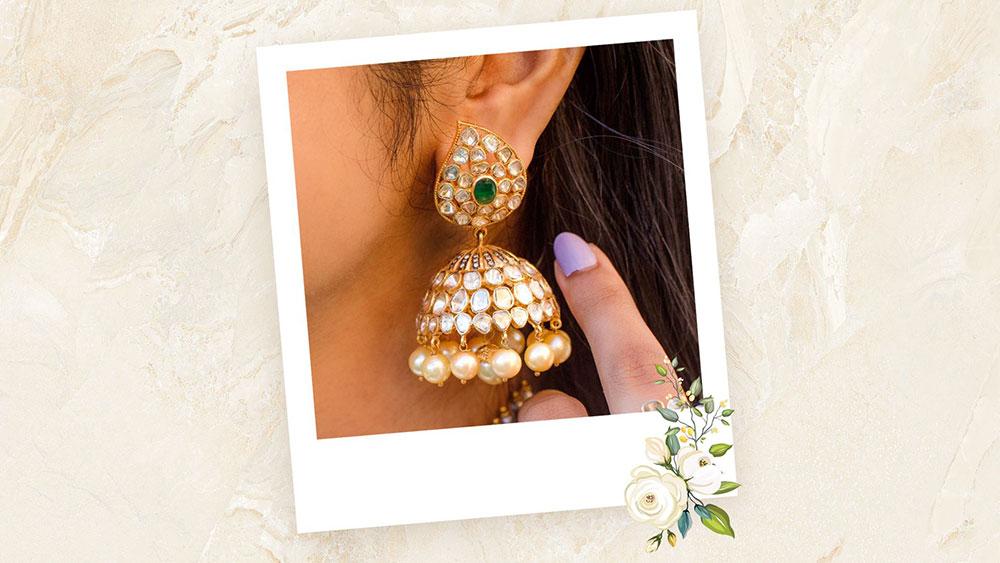 VintageTrends : Are They Coming Back ?
"Old is Gold" There might not exist another more clichéd and overused phrase in the English language. Yet, this statement couldn't get any truer. Especially in the fashion industry where the trends keep changing at the drop of a hat, there are plenty of trends that have had its course, lain low only to become more popular after a while.
Coming to vintage jewelry, it is but natural that the jewelry style that our ancestors used are becoming trendy today. This is because of the intricate handiwork of the artisans that make the designs and the jewelries eternally beautiful. Another important reason for such jewelry to be close to a woman's heart is because of the sentiments woven with each iota of gold passed down from generation to generation. Along with rare antique designs, the jewels bear the weight of sweet memories that each woman associates with her mother/grandmother. Let's take a look at some of the popular vintage jewelries that are fashionable in today's world.
Uncut jewelries like Polki which use pure, raw diamond chunks woven artistically in grand chokers and necklaces are the go-to option for any bride today. This is because the Polki jewelry is grand enough to captivate all the onlookers' attention towards the bride, in the most beautiful way possible.
Another all time-favorite of any woman is the Jhumka/Jimiki/Koda Kadukkan. Worn across India for many centuries, this type of earrings is truly eternal for it has been the most beloved piece of jewelry of women across all ages since its inception. Many creators and fashionistas have revolutionized the humble Jhumka to suit any attire from wedding wear to daily wear to even western wear.
The Kada Bangles are chunky gold bangles with diamonds and precious stones encrusted in them. They are huge and usually worn in pairs or as just the one. Gone are the days when women loved decking their hands with rows of thin bangles. The era of wearing minimalistic yet wholesome jewelry has re kindled the love for these Kada bangles among women.
Yet another favorite among today's women is nose ring. From huge ornate ones to star studded tiny diamond ones to trendy westernized designs, nose rings in all patterns are in trend.
Maang Tikka is usually an inch-long ornamental golden pendant sometimes encrusted with diamonds fixed into the intricate design. It is woven in the Mangalsutra of a married woman. Predominantly worn by north Indian women, this piece of jewelry has now found popularity amongst all Indian women.
There are plenty of incredible designs in the Indian treasury when it comes to vintage and antique jewelry. I have simply highlighted the most famous ones in this article as the entire list is simply endless.