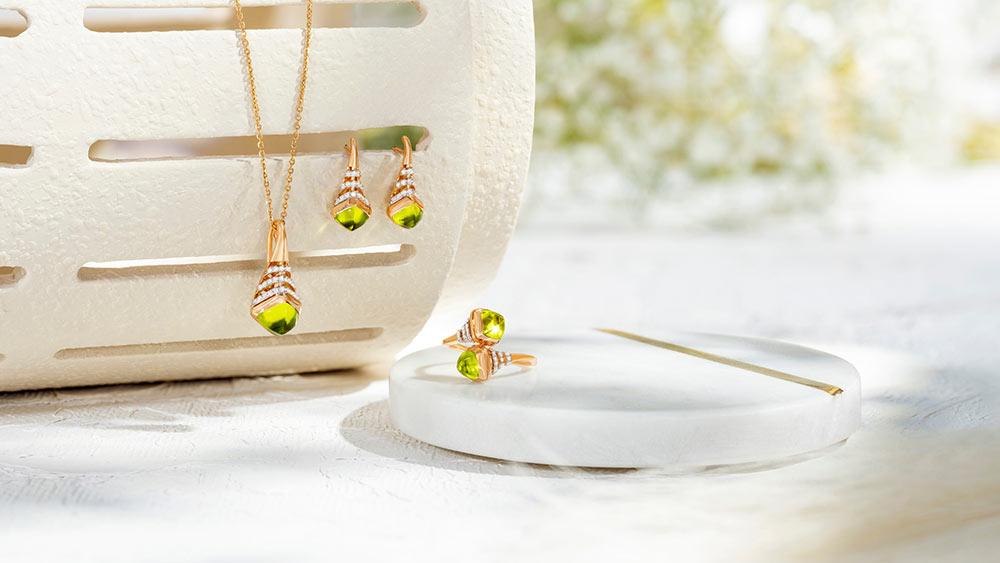 The Guide to Finding the Perfect Pendant!
An outfit's only as good as the accessories! What you wear around your neck is crucial as it can make or break an outfit. This is especially true for pendants and necklaces, as they are a focal point that draws the eye in. In this blog, we'll arm you with the knowledge necessary to look stunning with a perfectly styled necklace.
Choosing the right pendant
The first step to acing your look and upping your style quotient is understanding the vibe you're going for on a particular day and accentuating the same with the pendant you choose. Which metal would flow with and add to your outfit? Would it be better if your pendant had a bedazzling gem in it? What's your focal point? The dress or the charm? These essential pointers will help you zero in on a suitably stylish pendant from the wide array of offerings.
Now that you've picked an enigmatic charm to match your charisma let it bloom to the fullest by following these tips:
Find a matching chain.
The chain you pick is almost as important as the pendant itself! As a general rule, your chain should match your pendant's colour and be minimal so as to not draw attention away from the charm. If you're picking a studded symphony of precious stones, go light on the chain to ensure all the attention goes to the show's star! Thinner, simpler chains also work amazingly with geometric and minimalistic pendants as they accentuate the subtlety.
Opt for figaro, curb, wheat or box chains and ensure they weigh more than the pendant lest you destroy the chain.
Chain Length
The size and style of your chain must match the characteristics of the charm. A choker length would be ideal if the pendant is petite, like a single stone with metal works around it. In contrast, bigger, gaudier pendants with intricate details require chain lengths like matinee or opera.
Body Type
A charm is a powerful tool in your aesthetic arsenal that can create a V-shape to accentuate, soften or modify different features of your physique while also drawing attention. Use this to elevate your form and outfit. Not all pendants work with all chain lengths; pick your charm based on your body type.
Dressing
Different chain-charm combinations suit different apparel! For example, if you're wearing a turtleneck or high-neck dress, you should opt for a small pendant chain combo or a heavily worked charm on an opera-length chain! A lower neckline works best with a smaller pendant paired with a shorter chain or a designer charm on a choker to create an avant-garde look.
Now that you've learned all the secrets of the trade, we'd like to share one final tip... Ignore all the rules for they're meant to be broken! Mix up the metals - yellow gold, rose gold, white gold or platinum, think outside the box and create your own personal lookbook!