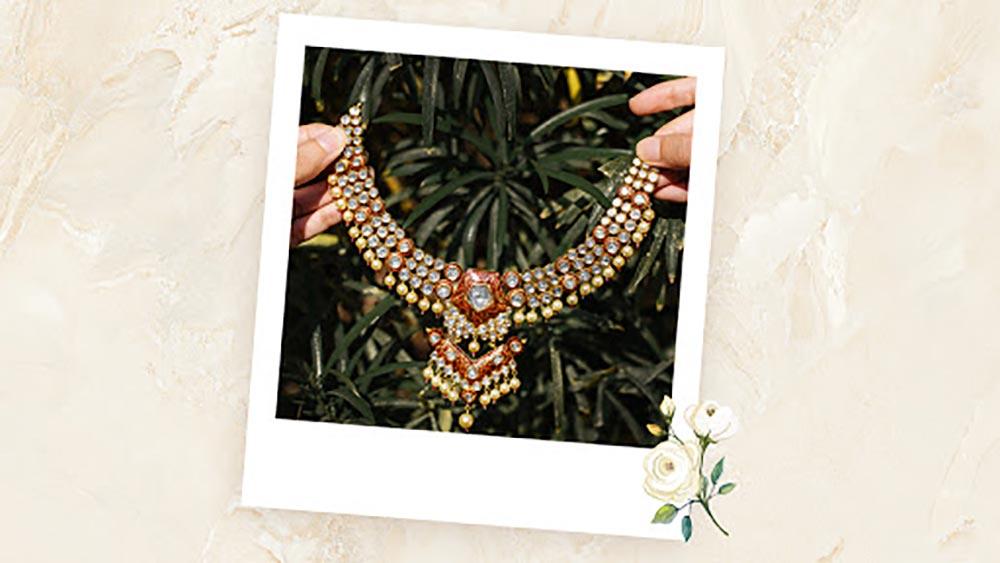 Summer - Spring Wedding Jewellery Trends
Although spring weddings and summer weddings are more well-known and significant in western countries and western traditions, it is fast becoming a trend in Indian weddings as well. This trend is welcomed more especially in North India where the winters are extremely cold and summers are hot, in contrast to the southern part of India which enjoys a tropical climate all year round.
A typical North Indian wedding has a lot of functions conducted out in the open like Barat, Sangeeth etc. So a winter wedding would involve the guests being bundled up to feel nice and cosy whereas during a summer or spring wedding, the wedding party can show off their style and fashion sense more.
Even though there are several pieces of jewelleries that never go out of trend in a bridal trousseau, like the grand Polki choker set, chunky Jhumka earrings, bold and dazzling Chandbali earrings etc., there are several jewelleries that set a trendy benchmark for a summer / spring wedding.
Floral patterns are usually a good choice when it comes to styling a summer or spring wedding look. From adorning bright lehengas with floral designs paired with pearls, diamonds or pastel coloured Kundan or Polki sets to opting for a simple pastel coloured breezy lehengas that give out a summer vibe paired with chunky, bright and bold neck pieces, the styling options for a bride is simply endless.
Some additional pieces of jewelleries that add a nice touch to a summer or spring wedding look are dual finger rings, artistic bracelets with pastel or floral designs, floral motifs. Another beautiful choice for wedding guests would be to deck up with light and breezy rose gold jewellery.
Weddings are celebrations of love that binds two families together. Family heirlooms form an important part of such celebrations. A piece of diamond or gold jewellery handed down from generation to generation holds great sentimental value. Not only that, such pieces of jewelleries are so rare in design that they remain trendy in all generations. Any wedding look is incomplete without such statement pieces brimming with sentimental values.
In the end it all boils down to individual preference when it comes to styling a wedding look. The bride, groom and the entire wedding party dress up not just to look beautiful but also to make their own self happy. Any look that checks this box will always be trendy and beautiful.