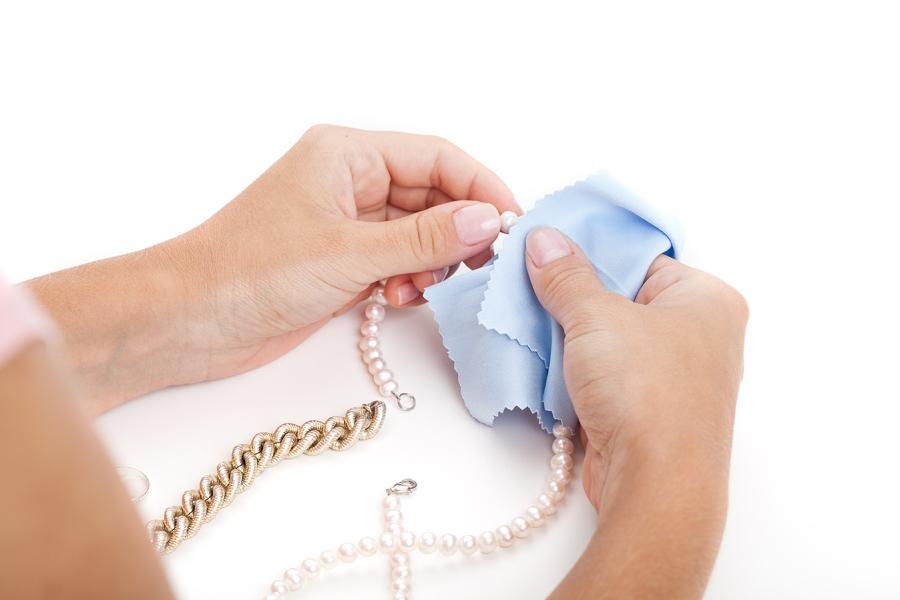 Six tips to care for your jewellery
Everyone's jewellery requires care and the occasional clean-up. There is no point investing your money in fine jewellery if it ends up looking lacklustre after a while. Caring for jewellery is as important as purchasing the right pieces.
Every piece needs a right amount of care and attention. If you are not aware of the best tips to care and clean your jewellery, we are here to help.
Here are expert tips on how to care for your jewellery:
1) Check your jewellery
It is easy to overlook that your gold rings, diamond earrings, gold chains and more require a cleanse, as you may be wearing them often. It is advisable to scrutinise your jewellery every 6 to 12 months and check if they need to be given a reasonable polish.
2) Take care of light and heat
Prolonged exposure to light and heat can have a negative effect on your jewellery. Certain gemstones are especially vulnerable to heat, while other jewels might bleach under the sun. Excessive heat can also fracture gems or create tiny cracks.
3) Stay away from chemicals
Even daily chemicals such as hairspray, perfume, cosmetics and more can discolour precious metals, such as gold, silver and platinum. They can also damage other items such as pearls. Make sure to remove any jewellery before going into the swimming pool. It is also advisable to apply perfume on areas without jewellery.
4) Use an ultrasonic cleaner – but with caution
An ultrasonic cleaner is an excellent option for cleaning your jewellery, but exercise this option with caution. Certain "softer" gems and jewels can crack or chip under the pressure of the cleanse. You can use the cleaner for diamond rings, necklaces and hard metals.
5) A simple polishing cloth can do wonders
Microfiber polishing cloth, similar to the one you use to clean your sunglasses, is an alternative to aggressive cleansing methods. Polishing is also a quicker option. You can quickly clean your pendants, nose pins and gold rings to get their gleam back.
6) Store your jewellery well
If you store your jewellery on top of your dresser, you are asking for trouble. That is the most common place where pieces get scratched and exposed to chemicals. The best place to keep your jewellery is in a specially created box, similar to the one you received them in. Boxes or vanity cases that have individual slots for rings, necklaces bracelets and more are also a good selection.
We hope these tips will help you care for your jewellery better! We understand how important and precious your collection is to you. Using these tips will help your jewels dazzle all the time!