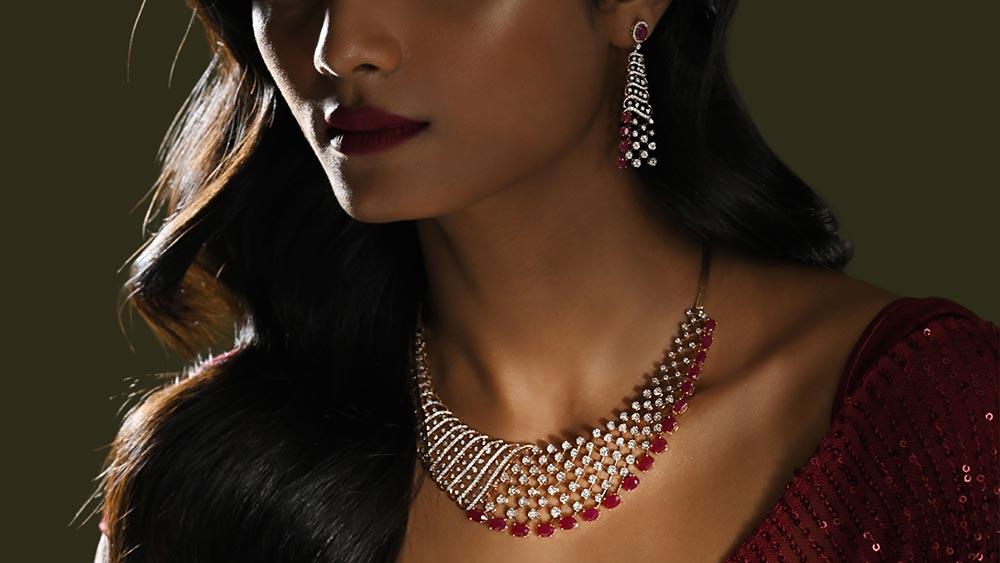 Ruby's Story - From Folklores to Fashion
"If I had rubies, riches and crowns, I'd buy the whole world and change things around." - Bob Dylan.
Rubies have been prized since time immemorial. From Hindu folklore to the famous Silk Routes to the great Asian and Greek empires, the significance of rubies has been mentioned by historians and poets alike. Considered as one of the few precious stones in the world, here are some interesting folklores behind the famous stone.
Ruby is often considered as the stone of protection. They are often worn as Talismans to protect the wearer from harm and evil eyes. The ancient Burmese warriors believed that rubies, when worn on their person, made them invincible. Burmese rubies are still considered one of the most valued rubies in the world. A ruby-studded pendant threaded to a delicate chain is a beautiful way to bring the ruby into your everyday life.
In ancient times, the ruby was considered more valuable than diamonds. Legend has it that the Chinese Emperor Kublai Khan offered to exchange a whole city for a large ruby. Many cultures have also considered the ruby as a stone for the kings. It is rightly called "Ratnaraj" in Sanskrit. The ancient Hindus believed that they'd be reborn as emperors if they offered rubies to God Krishna. Adorning a ruby-encrusted choker with matching pair of earrings is eye-catching at any traditional festivities.
Not only wearing a ruby but dreaming about it also has significance in some cultures. According to an ancient Arabic book, if a king dreamt of a ruby-studded crown, he would enjoy great joy
and fortune and be feared by his enemies. Others believed that dreaming of rubies suggested success in business or a good harvest.
Rubies were also believed to harness superpowers. Ancient Hindus believed that the fiery glow of the ruby could boil water, while the Greeks thought it could melt wax. Rubies were also said to have healing powers and were used to treat haemorrhages and inflammatory diseases and positively influence a person's demeanour. A beautiful ruby ring on the index finger adds charm to your everyday ensemble.
The magnificent ruby is also admired as a symbol of passion, love and commitment. This is why they have long been considered the perfect wedding gem and, in the present day, offered as a gift for the 15th and 40th wedding anniversaries. A pair of earrings or a ruby bangle is the perfect gift to declare your ever-lasting love.
Moving forward to the present day, whether we choose to believe the folklore, the colour of ruby has some strong associations. According to the relatively new science of Color Psychology, certain emotions are associated with specific colours. Ruby red evokes feelings of passion, power, excitement, and love. In the sports arena, teams wearing red consistently perform better on average than other colours. Ruby is also considered as the birthstone for July babies.
So whether you choose to adorn a ruby for belief or fashion, find one that suits your personality and style.