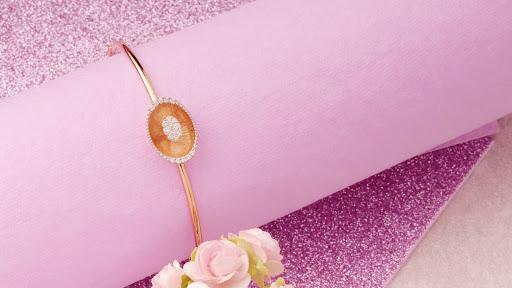 Office Wear Jewellery
In an Indian household, the jewellery box usually comprises of big and bold, chunky, statement pieces of jewellery. From show stopping necklaces to eye-catching dangly diamond earrings, the list is endless. But, these jewels are for rare occasions like weddings and celebrations and can seldom be worn on regular days for daily wear or office wear.
When it comes to styling oneself for a typical day at office, every woman wishes to be unique and elegant. It is true that being well dressed takes you half way through to this goal. The most important thing to note here is that, pairing the outfit with appropriate jewellery is also very essential. In this article I want to help you with some tips on how to choose your office wear jewellery.
The first and most important thing is to not choose big and bold earrings, necklaces or bracelets. Instead, go for simple chains or necklaces with diamonds or pearls encrusted in them.
It would be frowned upon to be in office environment sporting flashy jewellery or clanking bangles that would make noise as you move your hands. Go for matt finish or dull finish jewellery like white gold, rose gold, yellow gold or even platinum instead of rhinestones. Elegant looking bracelets furnished with tiny diamonds are a good replacement for rows of bangles clanging against each other.
It is a well-known Mantra that "Less is More" when it comes to styling trendy jewelleries. This statement could not be any truer when it comes to office wear jewellery. From pearl or diamond studded earrings to wispy bracelets lined with thin rows of diamonds to chains with beautiful geometric pendants, the list of elegant looking subtle jewellery is far too long.
When it comes to events or parties at office, it is time to go bold. Be it a sparkly neck piece or beautiful dangly tassel earrings, such eye catching jewellery are always welcome.