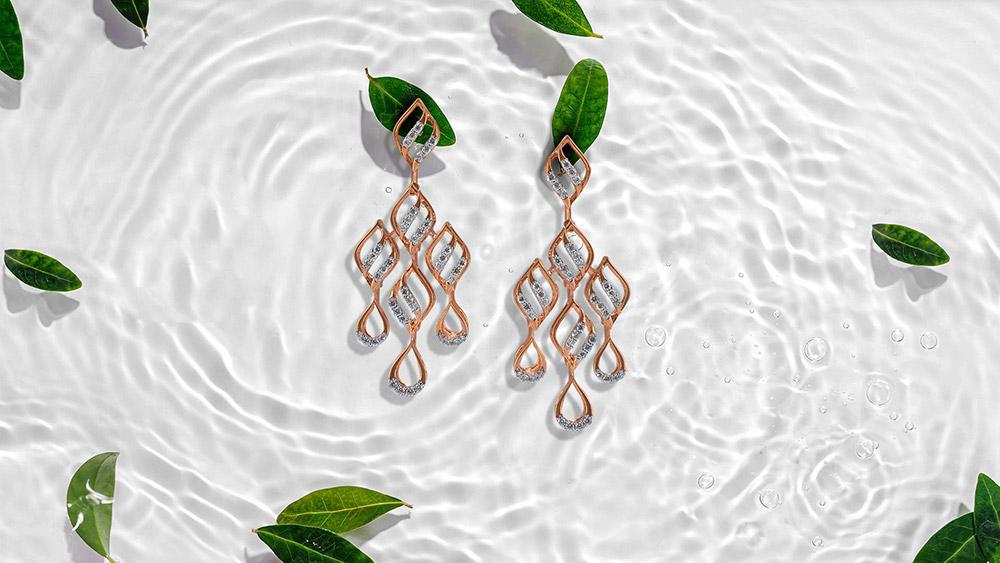 Monsoon Inspired Jewellery
Monsoon rain is one phenomenon that sparks the buried down poet in each one of us. The sweet smell of the earth before the rain, our excitement at the joyous droplet of water jumping up and down on the ground, the light show in the sky by lightning and the clouds after the rain that look like freshly painted fluff invoke the simplest of joys and the most beautiful designs at the hands of any craftsman.
There are several jewellery designs that are inspired by nature. Monsoon, for instance, is the inspiration for the teardrop design, which mimics a droplet of rain or a tear. Necklaces and earrings with cute little teardrops, bracelets designed with a beautiful garden creeper in mind and rings with ornate flower designs encrusted on them are all examples of how nature ignites the creative bug in an artisan's mind. Speaking of monsoon and jewellery, let's discuss about what to wear during this season.
Although rain is something that sparks joy in all of us, it also leads to excessive sweating owing to the humidity. So it is smart to accessorize minimally in such weather. The gloominess and bleakness of rains puts up a perfect backdrop for sparkling diamond and gemstone jewellery. So this season, it is time to don your eye-catching jewellery, starting from delicate diamond jewellery to gemstone-encrusted pieces of jewellery.
As discussed, tear drop designs are ones to watch out for this season. Although wearing bold and chunky jewels is in trend right now, carrying it gracefully might be a difficult task this season. So minimalizing this trend, it would be prudent to deck yourself up with a thin necklace sporting
a heavy pendant or chunky and big earrings with light or sans neckpieces. One fascinating thing is that diamonds and gemstones bring grandeur and class to the wearer, however minimally they may be used.
This also leads us to the maintenance of said jewellery. Care of diamonds and gemstones is simple,
Do not wear them regularly.
Do not spray perfumes on them.
Wash with mild soap water and dry with a cloth immediately.
When maintained properly, diamonds last for generations. Whatever be the season, don your diamonds to sparkle exquisitely at any event!