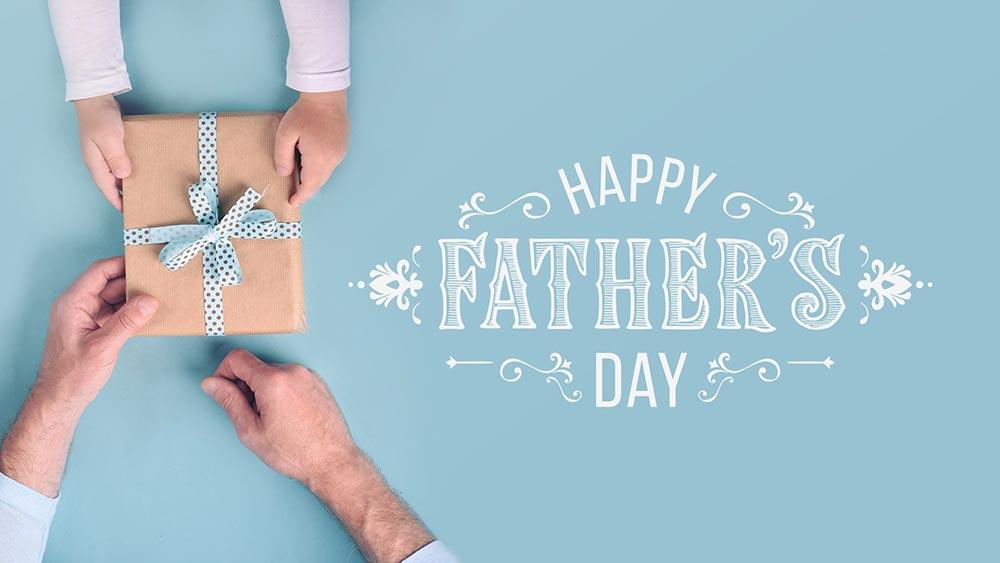 Make this Father's Day Special with a token of love!
Father's Day is right around the corner! It means it's the perfect time for you to show your appreciation! To show your gratitude for the spirit he created in you, for the values he taught and for being a pillar of support and guidance!
Jewellery for men is all about timeless pieces of precious metals like gold and silver, from chains to bracelets and rings. Father's Day gifts should be a tailored fit of either subtle or statement pieces meant to draw the eye and match their persona!
Here's a list of gifts to consider this Father's Day.
Chains
There are three things to consider when shopping for chains: the type of chain, its length, and its thickness.
Let's start with a dashing and youthful one, the rope chain!
Rope chains are one of the most popular types of chains for men. The simplicity and grace it carries allow for a bespoke sense of elegant luxury.
Rope chains come in various metals and colours and even dual-tone variants. All of which translates to you finding the perfect Father's Day gift!
Think the rope chains are not his style? Curb chain necklaces are a great and safe choice too! They are timeless and guarantee a statement piece for eternity.
If curb chains are his style but you want a different yet similar gift, then Figaro chains are your go-to gift! They are identical to curb chains but have an ovular, elongated link after every three regular links. The benefit? It creates a sleeker look while adding in an element of fun and toning down the roughness!
But what if your dad is a true to heart fashionista? Then go for chains that break all conformity rules and use unique patterns and links to create a distinctive appearance. Designer chains are incredibly personal, and the right one is sure to leave your dad smiling from ear to ear!
Bracelets
Bracelets are an understated piece in a man's inventory, adding a layer of sophistication and grace while utilising the space of a free wrist. If you're looking to give your dad's style a Father's Day makeover, this is the gift!
Some like to play it safe! Then it's time to go for something traditional! From rudraksha bracelets to traditional symbols and signs, these bracelets have the two-pronged benefits of being timeless and meaningful pieces while also being rooted in the tradition!
If your dad is youthful, match his personality with some leather bracelets! Leather bracelets are dominated by leathers formed in a cuff style, braided or leather wrap, featuring an accent piece in precious metal with either engravings or embossings. These bracelets offer a uniquely casual and mellowed down look that oozes class and composure for your cool dad!
Planning to gift something with a hint of modernity? Then metal bracelets are your safest bet as a gift for your dad! These bracelets come in cuff and chain styles and have been worn and flaunted by men for millennia, and are the perfect fit for your Papa's wrist!
Rings
Rings are a fantastic piece of jewellery that doesn't stand out if you don't want them to, yet have absolutely no qualms doing that if necessary! Rings are a dime a dozen coming in various types, stones, metals and sizes. But fret not! We are going to help you! Here are the things you need to consider while getting your Father's Day band!
Start your search by deciding on the metal. Gold or platinum? Which metals are you going for? Does your dad prefer dual-tone jewellery or monochrome?
Once you've answered those, think about whether you're looking for a diamond or a coloured stone? Or is your dad the kind of person who prefers just a ring with no stone whatsoever?
Got your answer to that? Good, now the last one. Is your dad into simplistic bands, or does he prefer something more extravagant? If he likes stones on his rings, how does he choose his stones to be set? Answer these final set of questions, and voila! You've successfully zeroed in on the right ring for him!
Remember that a Father's Day gift is special. It means something to both you and your father. There are no set rules; it's all about how your dad dresses himself and the ethereal bond you share!