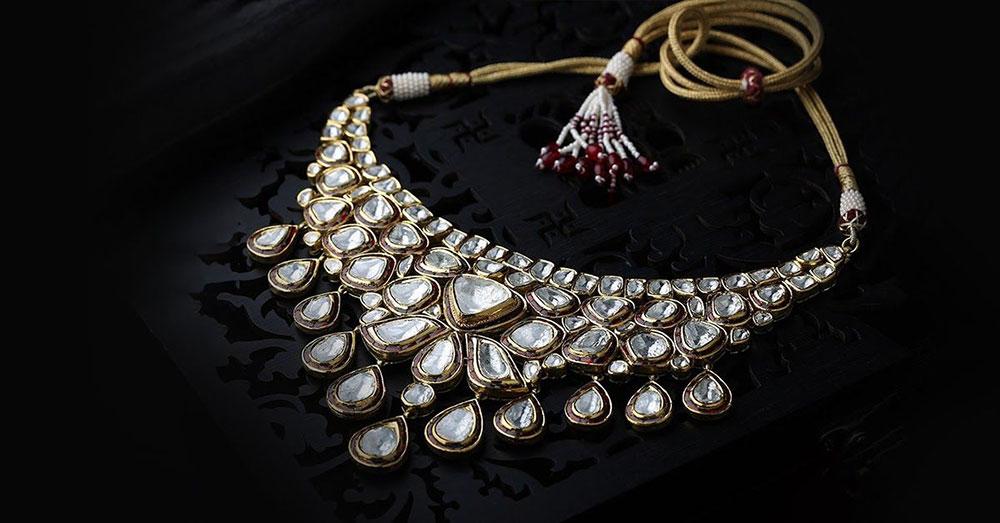 Luxury Fashion Jewellery
A piece of jewellery may represent not only investment and pride but also luxury and extravagance. There is an entire section of the jewellery industry to accommodate the needs of the latter. 'Designer' jewellery focuses on the purity of the metal or stone used to make the jewellery as well as the exclusivity in each and every piece produced. For these luxury fashion jewellery are concocted to cater to the connoisseurs of art and fashion. Every piece of jewellery is conceived in the minds of creative visionaries and born on the hands of expert artistic craftsmen. Each jewel is made to be one of a kind, specific to each customer, created in such a manner that when fashioned, it becomes one with your body and enhances your true beauty and innate royalty.
Just like how nature's true beauty is in its wilderness and rawness, art is also most enjoyed when it doesn't sport a mask of any kind, when it is represented just the way it is. The Polki collection from Kalyan Jewellers is a great example to showcase such raw and untamed beauty. Sporting huge chunks of naturally processed raw diamond, a piece of jewellery that isn't put through various processes, a piece of jewellery that is so pure that it trumps everything else, The Polki jewellery gives a sense of royalty in its sheer presence
Kalyan Jewellers showcases such one-of-a kind jewellery that screams luxury and class. Our best salespersons are at your disposal, to learn the kind of art that you appreciate, to grasp your likes and dislikes and offer the crème de la crème designs to you, our esteemed and elite customers. These jewelleries are not just focused on one specific occasion like a wedding but also tend to everything from daily wear to party wear to office wear.
Kalyan Jewellers is always there to support you in all your looks, from being a highly educated fashionista to being a royal bride and everything in between and beyond.