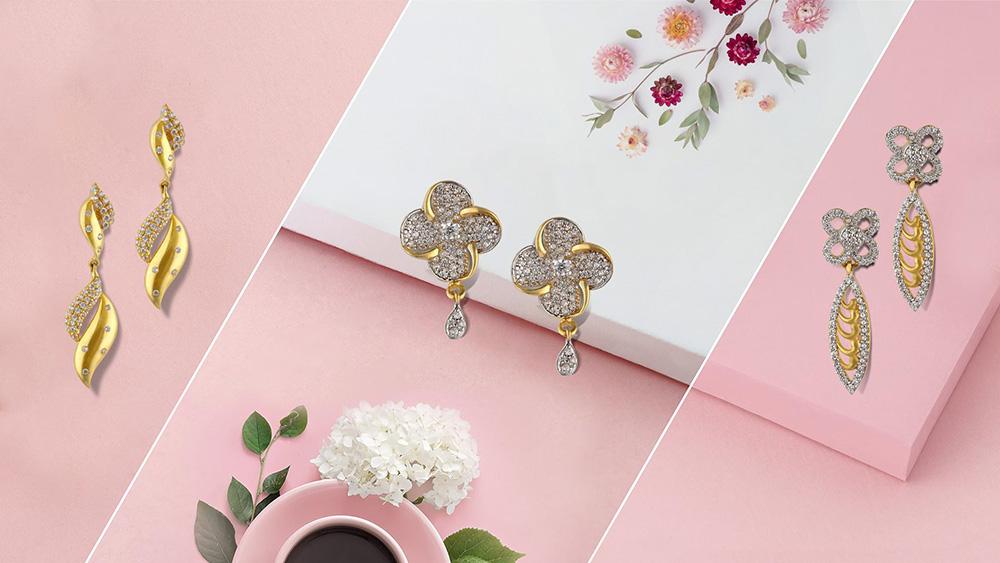 Less is more with these delicate drops!
Simplicity is the key to versatility! Add a stroke of minimalism to your collection with our delicate drops!
Whether you're looking for something subtle to go with your office wear or you have a penchant for the unassuming, a delicate drop could be the right pick for you. Here are a few reasons you should look at investing in a pair of drops.
Versatility
The year is 2022, and being light with your accessories is the new wave! Being minimal allows them to be one of the most versatile pairs of earrings you can own! A delicate drop is guaranteed to flow with your clothes, a saree, office wear, a night out with friends partying or a wedding.
But if you prefer it to be a statement piece that becomes the focal point of your outfit, it will gladly fill in that role too! Wearing simplistic jewellery is all about what you're trying to achieve.
Aesthetic Appeal
Our delicate drops allow you to express yourself while maintaining a sleek and modern aesthetic, from geometric patterns and shapes to birds and animals and colourful enamels in multiple shades of gold.
Go for dual-tone earrings if you're heading for a modern look. Picked platinum or rose gold? Pair it with browns and earthy tones for a grounded yet distinctive look that you can even rock at your office.
In the mood for a monochrome outfit? Pick one of the coloured enamel earrings, and you're set!
Whether you're pairing them with a necklace or they're the studded stunner that ties everything together, choose the one that speaks to you and your sense of style!
Timelessness
Due to their bold yet sober approach, they work across all seasons and trends. A good pair of delicate drops can work, whether it be rain or shine! As a bonus, minimalism will never go out of style, so you're guaranteed a piece you can cherish forever!
Remember that jewellery is an expression of oneself; make sure you express your grace, elegance and style with our sophisticated yet classy delicate drops!