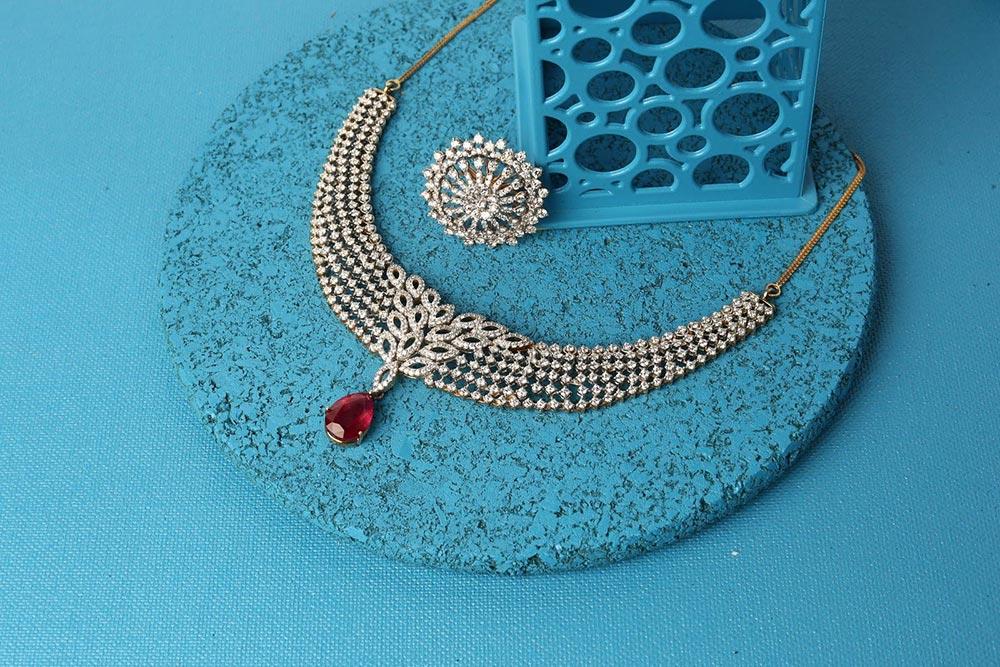 Latest Trends In Diamond Jewellery
Even though the year 2020 has restricted our public appearances, it has set several diamond trends that are here to stay. Diamond jewellery has been around us Indians for a long time.it has gone through several trends and is still one of the sought after kinds of jewellery even today. The chunky and grand jewels have taken a backseat while the simple and minimalist designs are now playing the field. There are several kinds of diamond jewelleries now in trend and there are several kinds of jewelleries that will never go out of trend.
The onset of this year has brought with it, the love of pearls. Pearls when combined with diamonds give an elegant and royal look right away. From pearl studs encrusted with diamonds to long diamond earrings finished with pearl drops, this combination is one that steals glances from everyone in a gathering. Another common type of earrings that have been a party favourite are diamond tassel earrings. The past year has given us the love for layering. Light gold chains with small gold or diamond pendants are layered one below the other in a manner that suits the wearer based on their personal preferences and creativity. A pendant designed as a catchy phrase or name of the wearer has also become trendy. These pendants are either small or huge and chunky. The go to jewels of any bride has been uncut and unpolished diamond chokers and necklaces. One of the everlasting trend with respect to diamond is a single layer diamond necklace. when Another upcoming trend is the ornate diamond bracelet. Available for both men and women, this jewel is a must-have in any jewel box. Diamond bangles that come off with a screw have become a subject of interest for many women these days. The word diamond always conjures an image of a ring in anyone's mind. From chunky solitaire rings to uncut diamond rings to small diamonds studded ornate rings, the diamond rings have left us spoilt for choices.
Diamonds are truly a girl's best friends. Choosing them wisely and dressing up in trend with them is also a simple pleasure of many a woman.