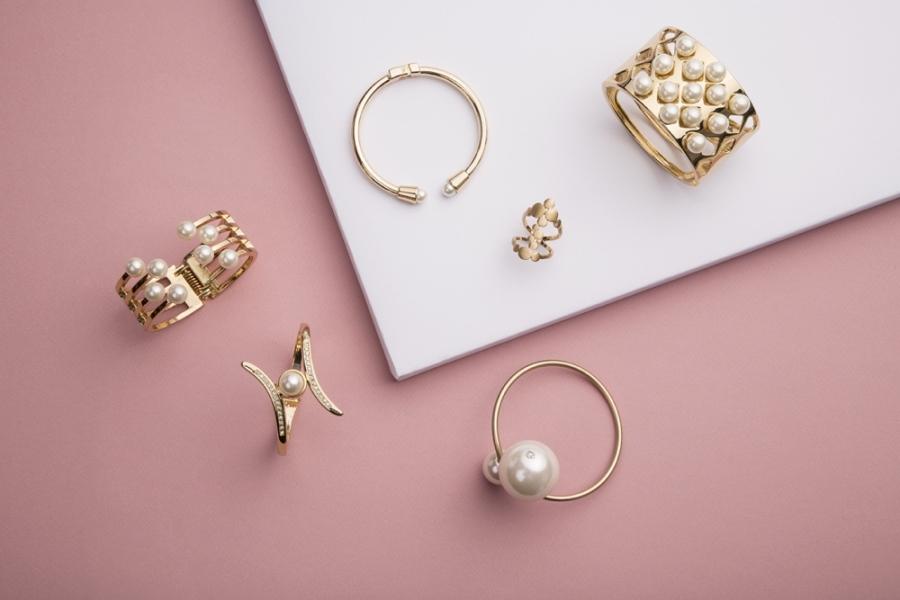 Jewellery trends to watch for in 2018
Jewellery design is continually evolving with time. While some pieces stay forever eternal and classic, others adapt to modern tastes of the generation. Jewellery is increasingly becoming more personalized. Wearers now opt for pieces that stand out and give them an edge.
Every person has their taste, and Millennials are taking the new generation of jewellery buyers forward. Here are some hot jewellery trends to look out for in 2018:
1) Brooches are back
Brooches embellished with sparkling gemstones are back in fashion. Brooches and pins can be adorned in a variety of ways – on saris, on ethnic clothes and even on your jeans.
2) Pearls
Jewellery admirers are looking out for distinctive pieces that will never look dated. The latest style in 2018 is Baroque pearls which give a profoundly regal appeal to any look. Even traditional pearls paired with gemstones are making a comeback this year.
3) Statement Earrings
Long shoulder-skimming earrings and chain drop earrings are the latest trend. Earrings that are embellished with drops of pearls, gems and diamonds will be in demand. Gold earrings, hoops and Jhumkas, which can be worn as stand-alone options, are also in style.
4) ) Old is gold
Certain fashion elements never go out of style, such as traditional and antique jewellery. Ethnic Indian jewellery will always stay trendy, especially golden necklace designs, uncut diamonds, nose pin, gold bangles, Chandbali and Kadas. These pieces are eternal, and it is essential to include at least one of these items in your closet. Another trend to watch out for is Temple Jewellery.
5) Stud Earrings
Preferred by women with a more minimalist approach, stud earrings are here to stay. Whether they are in the form of diamonds, sapphires or any other precious gems, these can be paired up with a myriad of jewellery options for any occasion.
6) Everyday Wear
Today's millennials are always on the move and want pieces that they can quickly pick-up and wear daily. Comfort wear will be a significant trend in 2018, primarily for working professionals. It is certainly not possible to wear heavy gold earrings or chunky gold bangles for work. Therefore, professionals often opt for delicate white gold rings, diamond pendants or lightweight gold necklace designs with gemstone add-ons.
7) Online shopping
Previously, the trust used to be a significant issue when purchasing online jewellery. But nowadays, the tides are shifting. Both younger and older consumers are purchasing jewellery online. No matter what the gold rate today, buying online is a convenient and comfortable option. Many stores, including Kalyan Jewellers, are selling their lovely gold jewellery online.
These are the trends to look out for 2018. At Kalyan Jewellers we always keep up with the latest fashion. Our collections are a lovely reflection of the latest in jewellery designs and style. Browse through our collections to find out more!