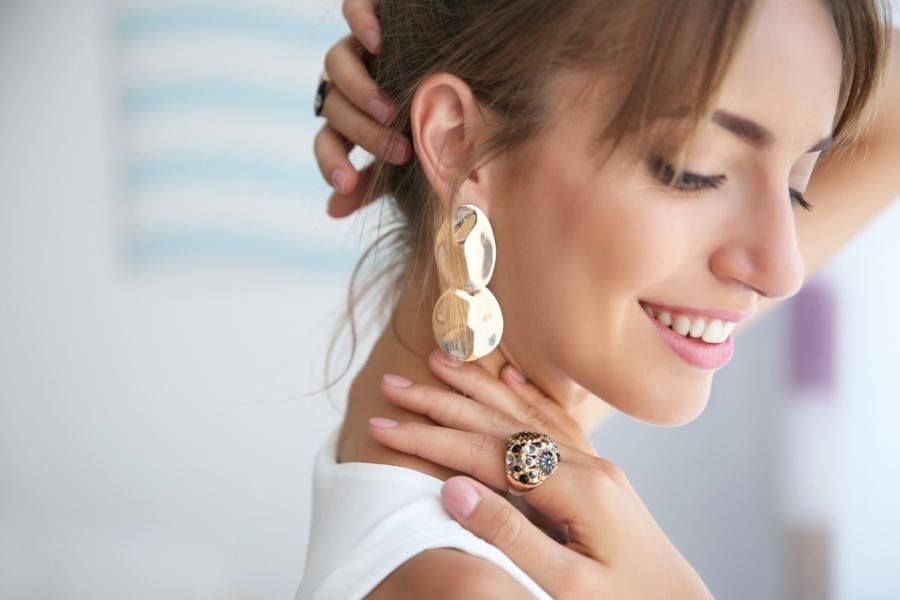 jewellery for the office - how select pieces that look professional
Selecting jewellery for the office can be challenging. You don't want to go over the top and at the same time, jewellery adds personality to your entire office look.
The critical fact to keep in mind while selecting office jewellery is your environment. You are a professional working woman and you need to ensure that the focus is on your job. However, the jewellery that you select will surely make a difference to your overall aura.
Here are some tips on how to sync your professionalism with style at work:
1) Evaluate your office environment
The first step towards choosing your work jewellery is evaluating your environment. How do your colleagues dress? Is everyone wearing minimalistic jewellery or are they opting for bolder pieces? Making an initial analysis will help you select the right pieces.
2) Less is more
The office environment is usually a formal setting. Therefore, the ornaments you choose need not be grand. Try to select subtle pieces that will enhance your professional look. Try not to over-embellish by selecting a myriad of colours. The pieces you choose can be simple, but they need not be boring. There can always be one stand out element.
3) Opt for one statement piece
Instead of wearing several bold pieces all at once, which would end up looking rather flashy - opt for one statement piece that you can wear throughout your office day. The piece could be a bold gold necklace or gold and diamond earrings. It could also be a beautiful gold ring embellished with gemstones to compliment your office outfit.
4) Be practical
Remember, you will be at the office for the entire day. Ensure that you choose light-weight jewellery as you don't want your accessories to distract or hurt you. Try avoiding heavy bangles if you have a desk job - they will clash against your keyboard.
5) Inject some personality with elegance
Sometimes, simple and classic jewellery is the most effective. Pearls are the perfect addition to a professional outfit as they increase the elegance quotient by a mile. Don't shy away from delicate white gold pieces for everyday wear - light gold chains with pendants, are a good option.
These are our tips for everyday office wear! We hope we these tips will help you dress to impress at your workplace in the future.