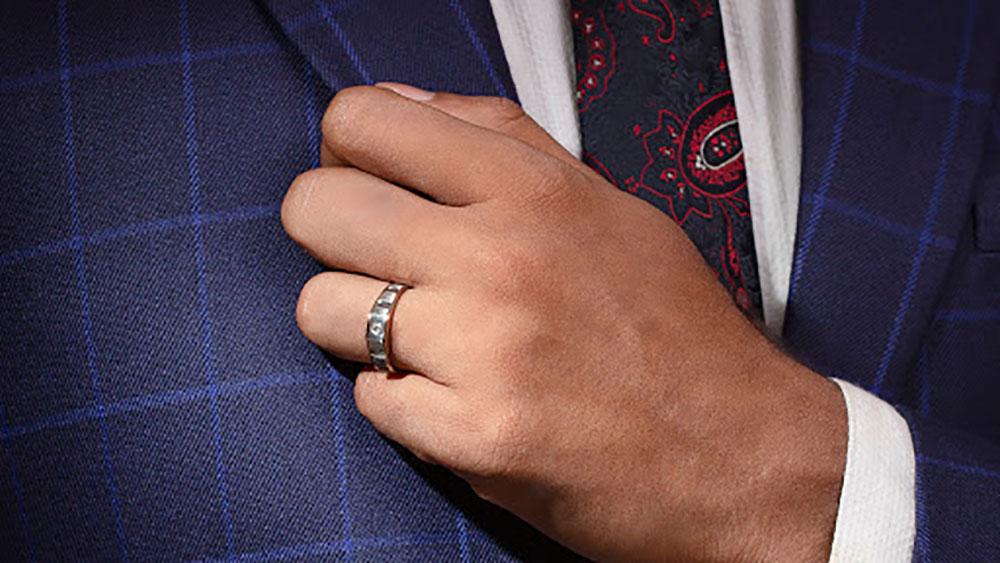 Jewellery For Men
Although jewellery is a market that is focused predominantly on women, there are several options when it comes to styling men with jewellery.
In ancient India, the men of a kingdom would style themselves with jewellery based on their social status. While the kings, princes and royal courtiers were decked up with rubies, pearls and other precious gemstones woven in silver or gold threads, the common public were dressed in cheaper stones woven in copper threads. From rubies encrusted golden crowns to gold and diamond earrings to line up of chains and necklaces to ornate sword holders, the men of ancient India accessorised themselves in a grand fashion.
After the influence of the British rule in India, there was a revolution in men's fashion and the jewelleries used were reduced to a bare minimum. As generations passed, the style and trend in men's fashion also has undergone several changes. Today, formal attires like suit and trousers are very tastefully paired with thin gold or platinum bracelets, ornate and elegant platinum cuff links and simple gold or platinum rings. Wedding band is another commonly sought out jewellery for men. Albeit simple, there are several choices for men when it comes to wedding rings. Gold, platinum, mixture of both metals with or without little diamonds encrusted in them etc. are some of the options for wedding bands. Diamond studs have been a matter of choice for many men, be it formal wear or ethnic wear.
Speaking of ethnic wear, the options for accessorising are more. Be it a grand Sherwani paired with long pearl or gemstone necklaces or white dhothi and white shirt with gold chain that has a tiger teeth pendant, Navaratna ring which sports all the nine different types of precious stones, the list goes on and on.
In the end, it is the individual's choice on how to deck oneself up, be it with or sans jewellery. Based on the changes in fashion trends and most importantly personal preference, men can be styled with jewellery in the most handsome manner.