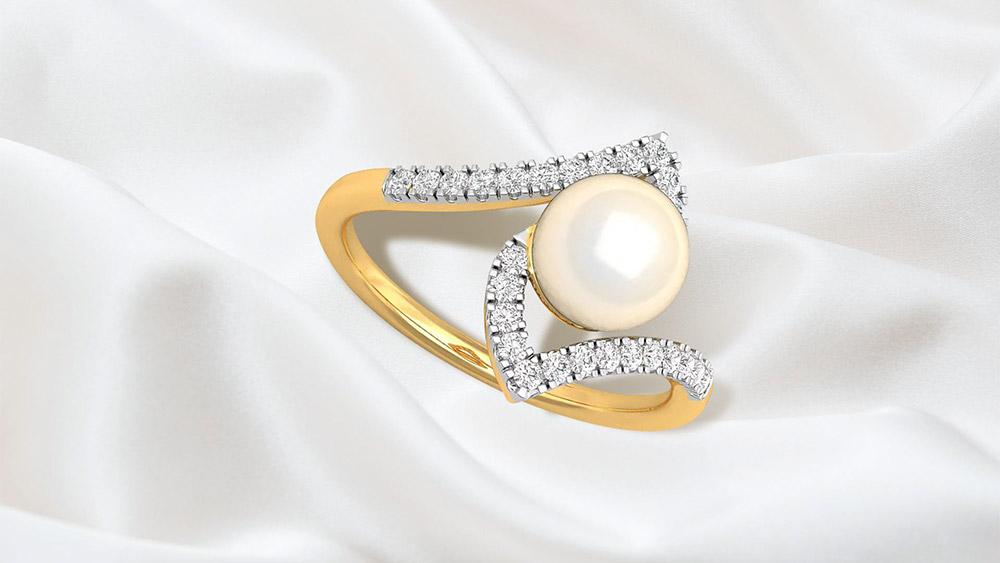 How to style pearls: A guide to casual and formal looks with pearl jewellery
2022 is the year of the pearl! Although the gemstone never went out of style, this year, it has exploded onto the scene with entire segments in style devoted to it, like pearl core! So how do you style pearls to look modern, trendy and mesmerizing? Follow the guide below:-
Basic guidelines:-
Let's start at the basics!
The bigger the pearls, the dressier the outfit.
Generally, save the bigger pearls for your suits and dressier occasions. Traditional, symmetric, white pearls give off a more sophisticated and classy look yet are subtle enough to pair well with your formal outfits.
Shorter the chain, the more casual the outfit.
Shorter chains with pearls tend to look more casual and youthful. As such, it's best worn for casual occasions like a party or a night out with friends.
Shapes and colour matter!
White, perfectly round pearls suit dressier outfits better, whereas the asymmetric shapes look more casual. The matter of colour is slightly more ambiguous, with a well-balanced mix of colours that look amazing when dressed up, down or both!
Now that we've covered the bases let's get into the details! Styling pearl jewellery is all about finding your niche. These pointers are guaranteed to help you find it and settle in:-
Mixing geometric designs with symmetric pearls gives pendants a uniquely refreshing and modern look.
Drops with tear-shaped pearls offer a stunning, chic look that goes well with all vibes and outfits.
Jewellery fitted with other precious stones with the pearl as the statement piece offers a refreshing mix of textures.
Lariat necklaces with pearl accents or hanging pearls at the end look stunning and go well with the dressier casual outfits and dresses.
For pearl necklaces and bracelets, you can choose between the pearl being the hero piece that ties it together or the pearls being integrated into the chain.
Pearls and rings are a match made in heaven! Whether it is just a single pearl or pearls mixed with gemstones or diamonds, there's something truly classic and timeless about pearl rings.
Earrings and pearls are an affair that goes beyond the before-mentioned tear-drop pearls. Pearl earrings come in all shapes and sizes, from singular pearls to groups and paired with other stones; in a myriad of designs, styles and shapes, from the trendy and modern to the eternally timeless!
To close this guide out, we'd like to leave you with two reminders…
Number one, the length of a pearl necklace is as essential as the design in regards to the vibe it gives off.
Number two, pearls work best when they're a singular accent piece! You can layer them with other stones and metals but refrain from wearing multiple pearl jewellery simultaneously, even across different body parts.
Now that you have the necessary knowledge, let your confidence radiate as you look your finest with curated pearl pieces perfect for you!