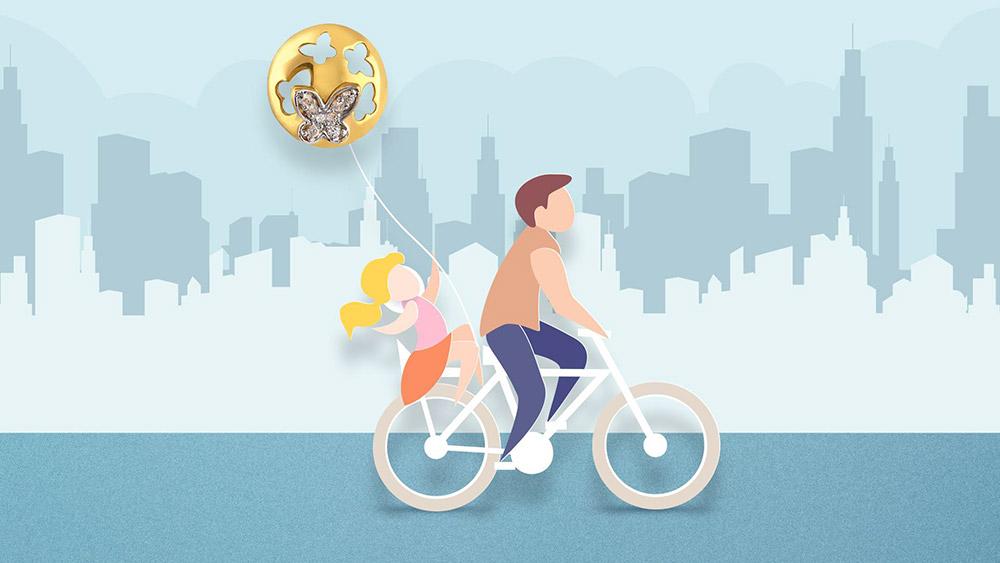 Daughters Day Gifts
Know what else is special than jewellery…? Daughters. Daughters are a blessing, and they should be cherished and loved unconditionally. Your home is always jovial and exuberant when you have a daughter in the family. No matter how old they grow up, they are still your little girl. You can't say no to her when she comes up to you asking for something with those puppy eyes and a cute little innocent smile on her face. You can pamper her all you want and still feel you could have given her a lot more. But don't you worry. With Daughter's Day around the corner, we have got some recommendations on how you can further coddle your lovely angel.
Earrings
Earrings are one of the must-have accessory in a girl's wardrobe. For your pretty little angel we have cute lightweight character earrings in gold, delicate diamond earrings and colorful enamel coated studs with fruity and floral designs. While your toddler might prefer these, earrings in white gold, pearl studs, and small diamond earrings might be the preferred choice for your young teenage daughter. Blackstone studs, jhumkas, modern designs in diamond and gold gemstone would be your adult daughter's favourite.
Bracelets
A bracelet is a gift guaranteed to bring a smile to your daughter's face. They are an add-on to their outfit. There are gold bracelets with various designs, from cute to artistic. Floral, beaded
and chain bracelets for teenage girls and platinum, white gold, antique and rose gold for your grown up darlings.
Pendants
Pendants add another layer of charm to chains. You can get a monogram namesake pendant for your little kid, or a dainty one in pearl, diamond or gold for both your teen and adult daughters.
Find the perfect gift for your daughter this Daughters Day and shop with us!