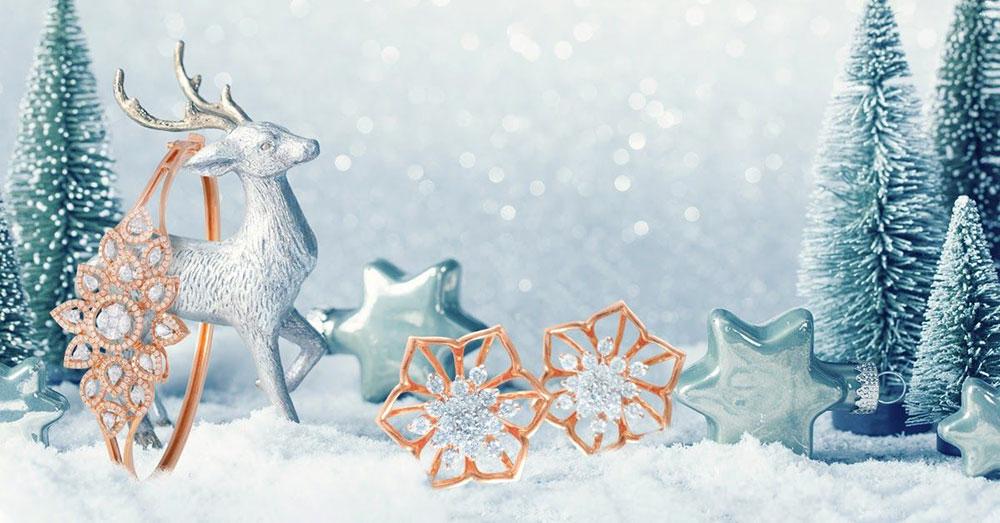 Christmas
Christmas is the most joyous celebration of Christians around the globe. It is rejoiced to celebrate the birth of Jesus Christ. The festivities for this festival begin several weeks in advance. People hang ornate glowing stars in their front porches, scores of people from little kids to old people sing carols through the night and prepare their houses in anticipation for Christmas and people save up money to buy beautiful and thoughtful gifts for their near and dear.
Christmas is a festival that is cherished with family and friends. The entire family comes together and build a small hut with clay and hay and set up cute little dolls to enact the birth of Jesus Christ. Lip smacking pastries and fruit cakes are baked for friends and family and an elaborate feast is prepared for the Christmas Eve dinner. Some people also follow the tradition of brewing homemade Christmas wine for the holidays.
On Christmas morning, people attend the church service and several Christmas themed plays are also arranged to showcase to the people about the story and tradition behind this festival. The entire house is then decorated with little flickering lights, a Christmas tree sporting several beautifully engraved Christmas tree ornaments. In some houses, mango leaves are also arranged to denote this auspicious occasion. One of the most common things we associate with Christmas is Santa Claus or Father Christmas. People dress up as Santa and visit the carols and distribute gifts and sweets to the children.
Another very important tradition with respect to Christmas is gift giving and receiving. Parents give their children gifts and envelopes of cash on behalf of Santa Claus and the children make beautiful and ornate Christmas greeting cards for the family. This day is also considered auspicious to buy gold and diamond jewellery.
Festivals and the traditions associated with it only bring the families together and celebrate the smallest of joys in life.