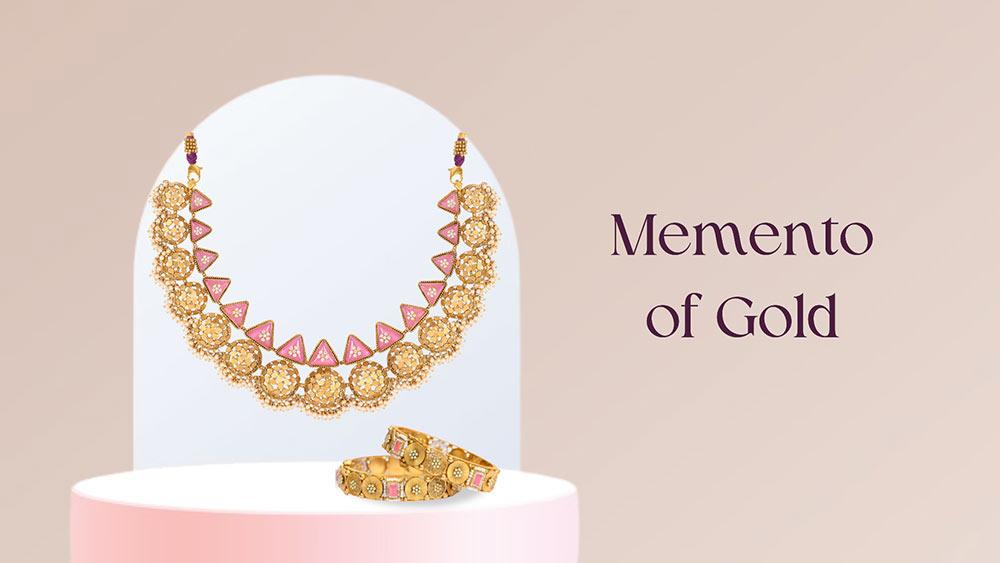 Celebrate new beginnings with a memento of gold!
Beginnings are memorable and beautiful!
They remind us of where we started and how far we've come, of growth, prosperity and the journey. Perhaps that is why we hold so much value to the first time we do something. The first job, first increment, first award or the first time your start-up turns a profit are worth remembering, cherishing and reliving.
What better way to commemorate and celebrate than the gift of gold? So pat yourself on the back as we recommend the best jewellery pieces to reward yourself.
Rings
Affordable, stunning, intricate, or minimalistic rings are the best choice, especially if it's a gift for yourself, as there's no confusion regarding the size. The correct ring can be worn with everything, meaning you'll always have it on you as a good luck charm inviting more goodness into your life while reminding you of the journey so far!
Earrings
Earrings are the perfect combination of being classy and sassy. With options upon options to choose from in terms of style, price and metal, you're guaranteed to find something you will like!
Necklaces
Necklaces are the perfect pieces to highlight your outfit. A well-put-together outfit is complete only with a necklace. From modern, minimalistic chain and pendant combinations to the chunkier designs in vogue, a necklace reminds you of your growth every time you peep in a mirror.
Anklets
Anklets are an often forgotten piece of jewellery. They are youthful and come in various designs, from funky to modern. What separates anklets from other types of jewellery on the list so far is visibility. The eye doesn't easily pick up anklets, so you can pick a design that truly resonates with you and make it your little private reminder of who you are and what you've achieved!
Precious Stones
If you ask us what the ultimate gift to commemorate a positive point of your life is, we'd point you towards diamonds or some other precious stones. Irrespective of which type of jewellery you choose, a precious stone or stones will add glitz to the piece you chose to be the anchor attached to your memories.
We hope this guide helped you pick something valuable to adore for the rest of your life. Treat yourself to something unique!