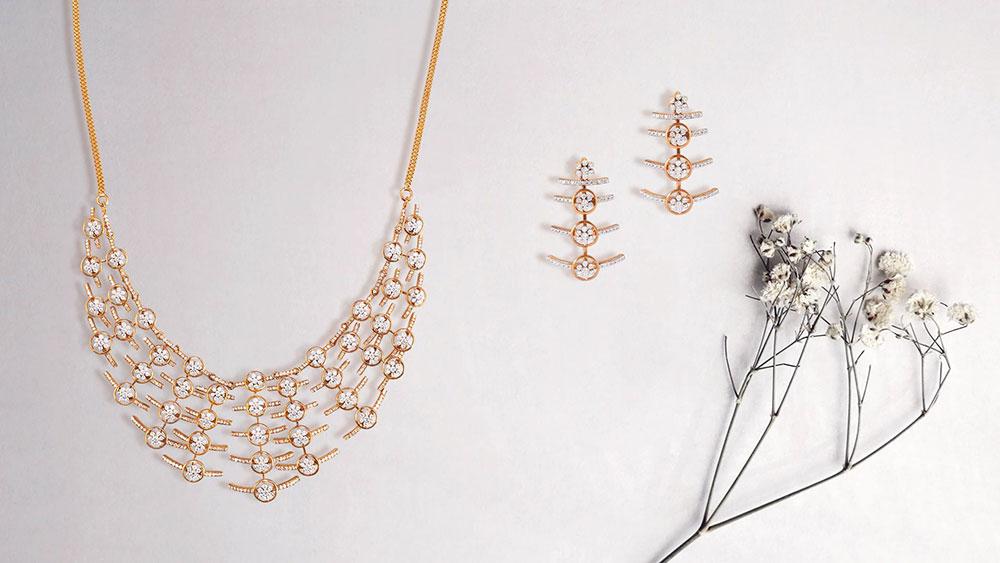 Bridesmaids Jewellery - Let your squad shine!
On her wedding day, the bride shines bright like a radiant diamond. She is the centre of attention with all eyes on her. With her bridesmaids around her constantly, they become hard to miss on her big day. With the spotlight on them, too, it is crucial the bride squad adorns elegant, stylish and incredible jewellery that accentuates the whole bridal party look.
Bridesmaids are a bride's trusted group of friends, her close confidantes who have been her pillar of support, and those closest to her apart from her immediate family. Her squad is the happiest when she marries the love of her life. Any bride-to-be knows the vital role of the bridesmaids in planning and organising her wedding. Here are some bridesmaid's jewellery inspiration options to cover the many celebrations of the wedding phenomenon.
Bridesmaids wearing rose gold jewellery do make heads turn at a wedding. A rose gold necklace with intricate work would be perfect for a bridesmaid. Curate the look by adding an elegant pair of earrings and a bracelet in rose gold. Complete it by choosing the bridesmaid dress in colours complimenting rose gold, such as blue, brown, white, red or purple, that matches the wedding theme.
For a floral-themed wedding, choose jewellery in floral designs and patterns for your bridesmaids. A rose gold or white gold necklace with floral designs, earrings with floral patterns, and a dainty bracelet will make them look elegant and beautiful. Choose statement finger rings in the same theme, which will stand out to complete the look.
For a minimalist-themed wedding, make your bridesmaids shine with dainty gold or rose gold jewellery. Make them look alluring in the right set of jewellery that enhances charm and elegance. Go for minimalistic yet trendy pieces that look classic. Stone-encrusted jewellery helps in playing this look to perfection. A single-layered necklace, a pair of studs and a statement cuff would be perfect.
They say diamonds are a girl's best friend. When it comes to bridesmaids' jewellery, nothing beats the charm of glittering diamonds on the bride's best friends. Add more glitz and glamour to your wedding by adorning your bridesmaids with diamonds and letting them shine around you.
A single diamond-encrusted necklace is enough to transform the whole look. Pair it with diamond studs and a simple diamond-studded bracelet. Glittering eye-catching jewellery will make your bridesmaid stand apart from the rest.
For your reception, pick pieces for your bridesmaid that oozes class. Opt for delicate diamond pendants in different shapes and sizes. Add in crescent-shaped studs and diamond-encrusted cuffs and make your bridal tribe the talk of the town on your big day.
A personalised piece of jewellery also makes for a perfect choice for your bridesmaid to know how much thought you have put into it. Show them some extra love for all the efforts they have put into helping with your wedding. What better way than to show it by personalised jewellery? A gold pendant with their initials will let them know how much you care and love them.
As you plan for your big day with your bride squad, don't forget to have oodles of fun and create everlasting memories to cherish forever.