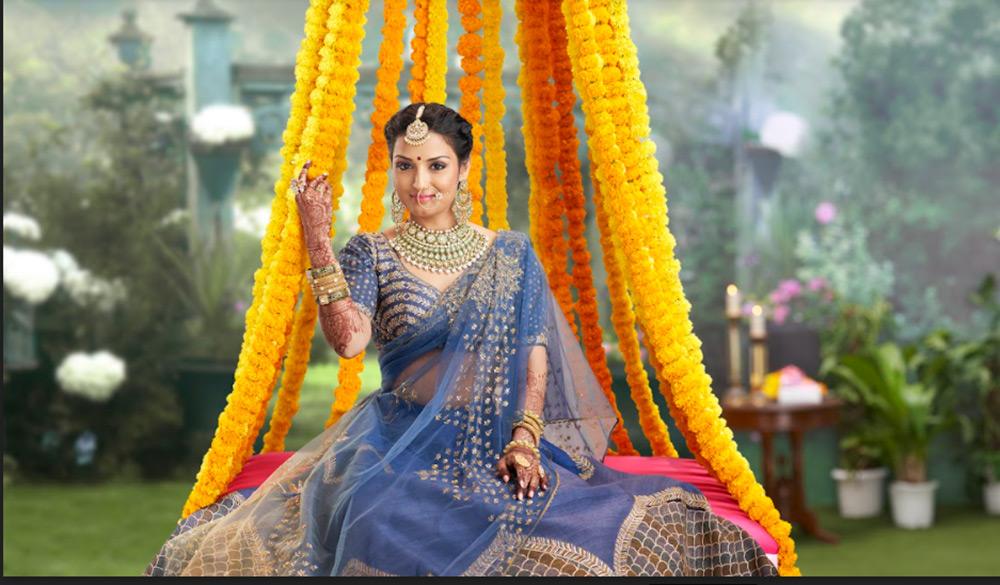 Begginer's Guide To Selecting Bridal Jewellery
India is well known for a number of things. The item that tops the list is our weddings and the sheer grandeur of the celebration. Amongst a well-dressed crowd of two thousand people it is surprisingly easy to spot the bride in an Indian wedding. This is because of her grand and beautiful regalia coupled with a stunning set of jewelry. Choosing and sporting the right jewelry is very important when it comes to styling a bride. So what do we keep in mind before splurging many years' worth savings on bridal jewelry? Let's take a look.
NECKLINE VS NECKLACE
In a typical north Indian wedding, the bride is usually dressed in a dazzling Lehenga with lot of intricate designs woven with stones and silk thread. This attire can be designed with any neckline from boat neck to a sweetheart neckline to a plunging one. It is important to pair the wedding dress with apt neckwear be it a choker, long necklace or a combination of both. Being too over the top and filling up every surface of your body with sequins and diamonds will only make you look like a disco ball. Make sure to select jewelry that will bring out the beauty of the dress as well as yourself.
MIX METALS TASTEFULLY
It is common belief that mixing jewelries made of gold, platinum, white gold, rose gold etc., will make you look shabby. But pairing them wisely and tastefully can always become a hit. Mix your metals carefully and it will give you the most awesome bridal look ever.
DON'T MIX COLORS
It is true that gemstones of different colors are vibrant and add a beautiful flair when paired with the right attire. But it is not a good idea to wear multiple colors for a single look. For example, if your wedding dress has a pastel shade, go for one single bright colored gemstone jewelry. For a bright bridal attire, a sober colored gemstone jewelry would pair well.
CHOOSE JEWELRY COMPLEMENTING YOUR WEDDING DRESS
When the wedding attire is grand, it is prudent to go for a simple set of jewelry that brings out the beauty and grandeur of the dress. On the contrary, if your wedding dress is a simple one, go for bold and grand jewelry that will give a complete grand Indian bridal finish.
DON'T WEAR ALL YOUR JEWELS FOR D DAY
Speaking of grand Indian bridal finish, it doesn't happen by emptying your jewelry box and wearing them all. The trick is to choose the right pieces and match them artistically to get a refined overall look. It is sometimes wise to shed off a bulk of jewelry for a particular look.
THINK BEYOND THE WEDDING CELEBRATION
The wedding celebration is going to last for a few days but the jewelries are going to last for several lifetimes. So think of reusing and matching with other outfits before splurging on a piece.
KNOW YOUR LAYERING GAME: SOUTH INDIAN BRIDE SPECIAL
A typical south Indian bride is usually decked up in a crisp silk sari paired with a line-up of neckwear starting from chokers to short necklaces to long necklaces. It is important to arrange the array of necklaces beautifully as it can make or break a look.
At the end of the day, the most important thing is that you, the bride, should love the look you've created. So be yourself and choose the jewelry that brings you happiness. Being a beautiful bride will happen automatically.