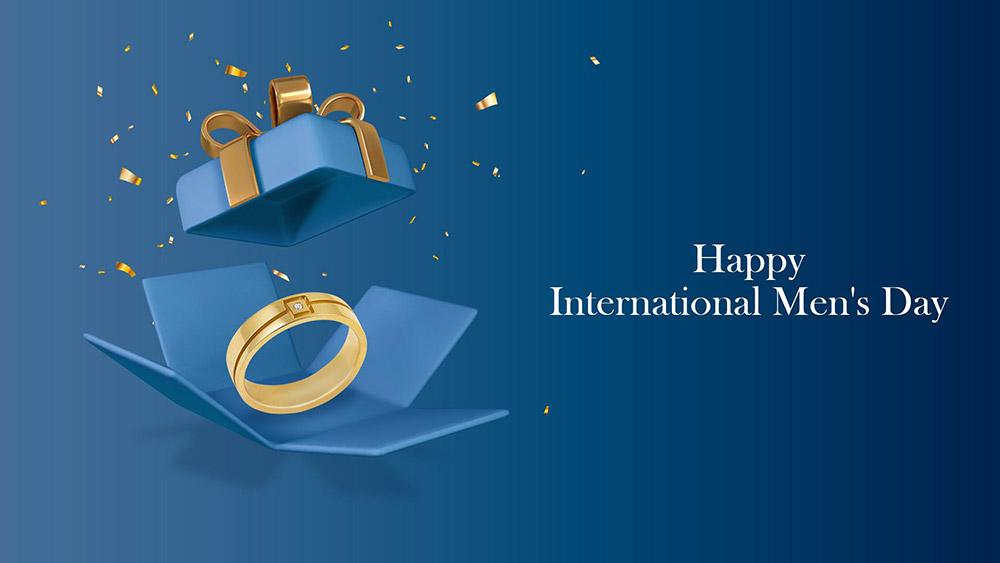 A guide to gifting for International Men's Day
International Men's Day is right around the corner, making this the perfect time to find something special for the man in your life. Whether it's your father, brother, son or husband, there's no better way to show appreciation and adoration for them than the gift of gold!
The perfect gift depends upon a few factors, and the best way to figure out what will suit them best is to answer these two questions:-
How old is he?
Is he someone who wears jewellery or opts for a more minimalist approach? (Rummaging his wardrobe will give you the answer to this!)
Now that you have an idea of the route to take, here's a quick rundown of the options you have in front of you.
Kadas/Bracelets
Bracelets are something Indian men have been sporting since ancient times. Whether you go for a traditional Kada or a modern bracelet with leather and gold accents, they are a truly versatile gift, providing the option of being the statement piece or dressed up or down as per the occasion and intent. A bracelet or Kada is also often one of the safest bets when buying jewellery for men! So if you're confused about what to get, these are a great pick.
Chains
Gold chains come in a myriad of designs, from rope chains to link chains and more. While most men shy away from pendants, a chain of the right thickness and length is something most men are comfortable wearing and pulling off. Chains and bracelets/kadas are our two suggestions for those confused about what to get. Before we move to the following types of gifts, remember chains are an excellent investment too!
Cufflinks
While it is true that cufflinks can be worn only on specific occasions, they are simple to pull off yet highly sophisticated statement pieces. From quirky and fun to minimalistic, options are aplenty! You're sure to find something he'll like.
Rings
If he is fashion-forward and loves to accessorise, we recommend gifting him a ring. With a plethora of options ranging from simplistic pieces to grandiose ones, there is a ring for every style and taste.
There is one final variable to consider before purchasing the perfect gift! Is he someone who has pierced ears? If so, grabbing a trendy piece of earlobe glitz will surely leave him smiling.
Now that you've probably decided what you're gifting, shop from an extensive range of gift-worthy pieces by expert Kaarigars at Kalyan Jewellers.