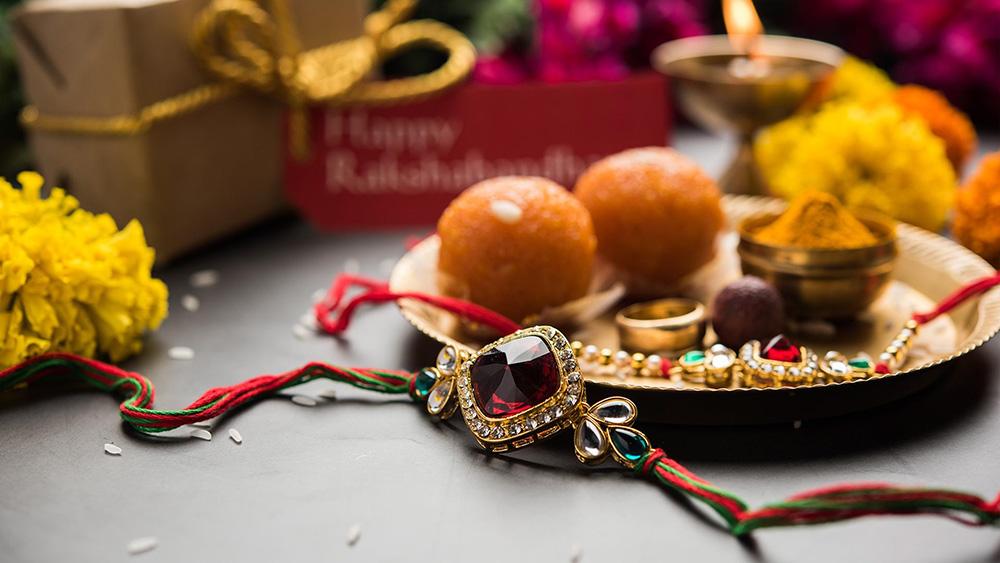 A brother's guide to Raksha Bandhan gift
Raksha Bandhan's around the corner, so it's time to look for the perfect gift for your not-so-perfect playtime companion: your sister! As you carry on the rakhi rituals, make the day extra special for her with this jewellery guide.
Choose the kind of jewellery.
The answer to what kind of jewellery is the perfect gift depends on a few factors? What types of pieces does your sister have affinity for? Do you know her jewellery size? Knowing the latter opens up opportunities for pieces like rings, bracelets and bangles. However, it isn't necessary for mesmerizing necklaces, earrings and nose pins.
Is she more of a ring person or a bracelet person? Answer these questions to help guide you to the right piece.
Decide the material
Gold is a precious asset that keeps on appreciating! Are you looking for a piece in yellow gold or one of its many alluring colours? Or do you prefer switching the metal out for a platinum show of affection? Once you've fixed your metal, there are just a few more steps.
Diamonds! Yay or Nay?
Does your sister pick jewellery to match the shining diva within? Or does she prefer a more minimalistic approach? Whether to go for a diamond or precious stone piece and the size of the stone depends on the answer to this.
If you're confused or unsure of the answer to this, a good pointer is that diamonds are a smart and safe option! It adds that extra bit of glitz and glamour to your gift, elevating the same.
Closing Tips
Make an honest effort to understand her style and its various nuances. Determine if she prefers the traditional yellow gold or wants some dual-tone flair.
A beautiful, studded nose pin could be a great pick if she has a nose piercing.
If budget is not a constraint, getting her a jewellery set of matching pendant and earrings is a great option that is guaranteed to leave her with a smile.
When you grab a gift don't forget to consider its usability and flexibility. You are guaranteed to win brownie points for pieces of jewellery that can be worn on multiple occasions and be dressed up or down as per the situation dictates.
Bonus tip: If you know her ring size, a pair of diamond danglers are a terrific middle ground gift which is both a safe bet and a gift that can be cherished for decades!
Now that you are armed with the necessary wisdom, put your hesitation to the wayside and get your sister the perfect piece to show her how much you cherish this eternal bond!