Sixth Edition of Kalyan Jewellers Trust Ad – A Star Studded Affairs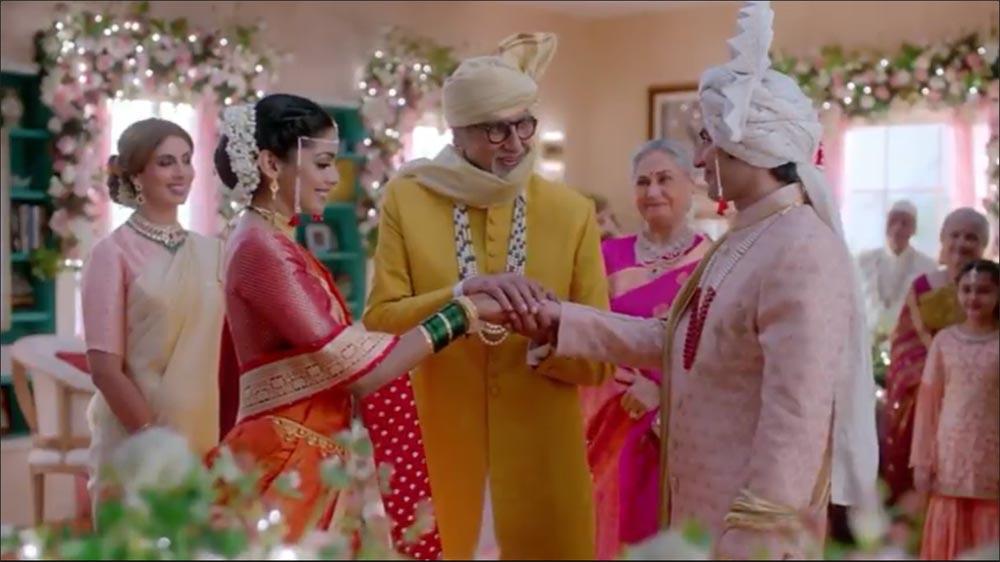 In a first of its kind ad film the Bachchans, Katrina Kaif along with Manju Warrier share screen space with 10 regional celebrities from across India
National, 5th February, 2021:Keeping with the Kalyan Jewellers' tradition of Trust Series Ad Films, the brand today announced the launch of the 6th edition of its #TrustIsEverything campaign with a digital film starring all of Kalyan's brand ambassadors. 'Trust' is one of the most crucial pillars in the foundation of any marriage, and this reimagined rendition of Kalyan Jewellers' Trust series exhibits the emotion of 'Bharosa' through the storyline of wedding celebrations across the country. The 90-second multilingual film sees global and regional brand ambassadors come together, to celebrate their different identities, languages, cultures and traditions, woven together by the emotion of 'Bharosa'.
Over the years, through the Trust Ad series, Kalyan Jewellers has highlighted Trust – as the core value that the brand focuses on while also emphasising on its business practices including consumer-centric initiatives and pioneering programmes such as BIS hallmarking, 4-Level Product Certification etc. Starting with the #MyGoldMyRight campaign to the latest #BharosaHiSabKucchHai, the brand has endevoured to consistently portray the principle of trust in creative ways.
Reinforcing this tradition through the new campaign, Kalyan Jewellers showcases the symbolic role that jewellery plays in wedding celebrations across the country, and also highlights the brand's hyper local jewellery designs that are part of the Muhurat Bridal Collection – an integral part of all Indian weddings.
From Jaya Bachchan's 'Bharosa Rakho' to Amitabh Bachchan's heavy voiced 'Bharosa Hi Sab Kucch Hai', the film takes us through a plethora of emotions witnessed during the auspicious wedding Muhurat in households from North to South and East to West, while highlighting the nuances and traditions of each culture.
The film traces the journey of brides - from the day of the engagement to jewellery shopping with family to the wedding at the mandap followed by the reception and finally the grihapravesh in her new home – each, seen through the eyes of a different bride. The film aims to capture the essence of different cultures, languages, traditions and values, while highlighting that trust is the basis of relationships – everywhere!
The multi-starrer #TrustIsEverything film was shot with a limited cast and crew abiding with the strictest lockdown restrictions. Kalyan's national brand ambassador Amitabh Bachchan digitally launched the film on social media. Kalyan Jewellers will be amplifying this video on television and the company's digital properties.
Be a part of #TrustIsEverything and watch the film here