Shahrukh Khan meets Kalyan Jewellers patrons in Dubai
Over 1300 customers from across UAE, Kuwait and Oman met King Khan at a special event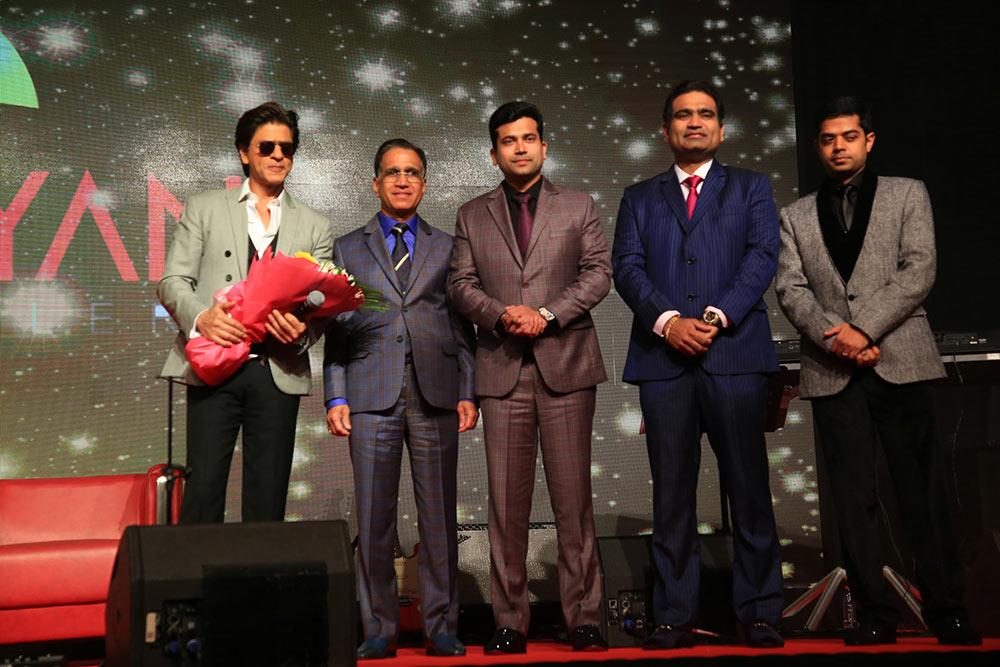 UAE, 29th April, 2019: Kalyan Jewellers, India's trusted and leading jewellery brand organized a special event for over 1300 loyal customers to meet and greet the Badshah of Bollywood - Shahrukh Khan. This day-long invitation event was held at the Grand Hyatt, Dubai by Kalyan Jewellers to thank its loyal patrons from across the UAE, Kuwait and Oman.
Shahrukh Khan welcomed all the guests along with TS Kalyanaraman, Chairman and Managing Director, Rajesh Kalyanaraman, Executive Director, Ramesh Kalyanaraman, Executive Director, Kalyan Jewellers. Overwhelmed by the excitement and love of his fans present, Shahrukh Khan interacted with the guests, answered various questions and also took selfies on stage.
TS Kalyanaraman, Chairman and Managing Director, Kalyan Jewellers said, "At Kalyan Jewellers, we have always placed customers at the forefront of all our initiatives and this is no different. Since the brand's inception in 1993, we have conducted successful customer-centric events and every time the love, encouragement and endearment that we receive from our patrons has been unprecedented. This meet and greet event with Shahrukh Khan is a small gesture of appreciation from us. There are die-hard fans of King Khan among our customers who were very delighted to meet him in person and we are thrilled to have played a small role in facilitating this happiness.''
The special customer event included engaging activities such as music show, spot quiz, singing etc. The winners took selfies onstage with Shahrukh Khan and also received Kalyan Jewellers gift vouchers.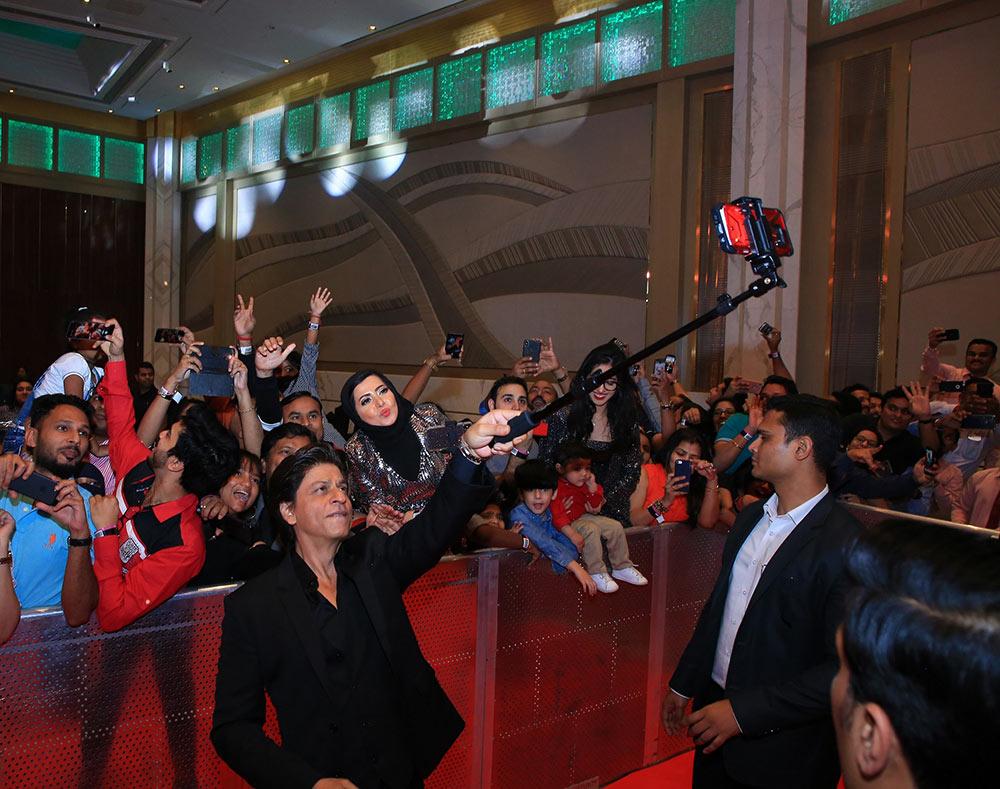 Reacting to the enthusiasm of his fans, Shahrukh Khan said, "I am very happy to be a part of this amazing evening organized by Kalyan Jewellers. I would like to thank the Kalyan Jewellers' management for bringing me close to you all. Dubai is like home and I love coming here. I am also very pleased to meet my fans all the way from Kuwait and Oman. I wish Kalyan Jewellers all the best in creating more such customer centric events that brings us closer to our fans and gives us an opportunity to interact with them, meet them and share some wonderful memories", said Shahrukh Khan.
"I look at today as a unique opportunity to meet the people who have been a part of my journey so far. I rare get such chances, and I would like to thank Kalyan Jewellers for giving me this platform once again, and for considering me a part of the Kalyan family. I would also like to highlight that every time one buys a jewellery from Kalyan Jewellers, it is not just a piece of jewellery that you own but also the best wishes and assurance of a brand like Kalyan," he added.
The Kalyan Jewellers meet and greet event witnessed over 1300 loyal customers who had come in full force to meet their favorite Bollywood star Shahrukh Khan. Besides the UAE customers, Kalyan Jewellers patrons were also flown down from Kuwait and Oman on an all-expenses paid trip.