Kalyan Jewellers signs regional ambassadors and influencers in four key markets
Focuses on Maharashtra, Gujarat, Punjab & West Bengal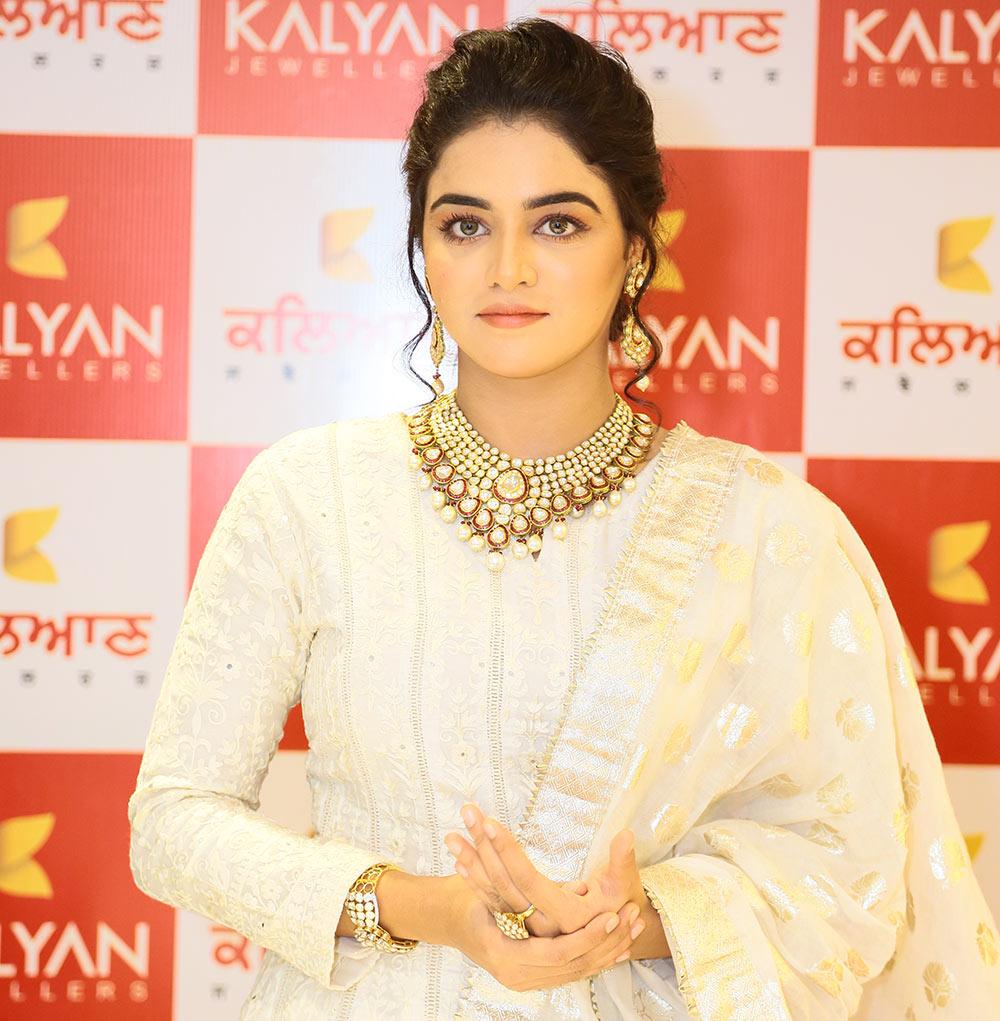 Wamiqa Gabbi - Kalyan Jewellers Punjab Brand Ambassador
June 01 2019, National: Kalyan Jewellers, one of India's most trusted and leading jewellery brands, has announced the appointment of four regional ambassadors and influencers to further strengthen its position across key markets.
The jewellery brand has taken on board regional celebrities Pooja Sawant (Maharashtra), Kinjal Rajpriya (Gujarat), Wamiqa Gabbi (Punjab) and Ritabhari Chakraborty (West Bengal), each influencers in their own right. The addition of these exceptionally talented and popular actors will enable Kalyan Jewellers to build a stronger bond with existing and potential customers.
Kalyan Jewellers has been focusing on hyper-localisation in the context of merchandise, services and communication, and the addition of these four regional ambassadors and influencers will further enhance this vision of the brand. These ambassadors will be a part of brand communication in the respective markets and will also be involved in Kalyan's customer centric initiatives.
Mr. Ramesh Kalyanaraman, Executive Director, Kalyan Jewellers said, "We are happy to have on board regional cinema's commendable names in key markets like Maharashtra, Punjab, Gujarat and West Bengal. These new associations will enable us to explore new avenues to engage with our customers as we script our future growth strategy in India. Keeping with our vision to expand aggressively in these markets, our regional influencers will be able to add value to our communication pertaining to market specific collections, store launches and our hyper-local Muhurat bridal jewellery line."
In the South, the brand has been associated with Prabhu (Tamil Nadu), Nagarjuna (Andhra Pradesh/Telangana), Shivraj Kumar (Karanataka) and Manju Warrier (Kerala) who continue to successfully establish the regional connect. That said, Amitabh Bachchan, Jaya Bachchan, Katrina Kaif and Shweta Bachchan Nanda who will continue to represent the brand globally giving it a strong push in the minds of the customers.
Kalyan Jewellers has emerged as one of India's largest jewellery brands. It has also established a strong presence in West Asia in UAE, Kuwait, Qatar and Oman. As of today, the company has a distribution network of 137 large format showrooms and a network of 650 My Kalyan customer service outlets.