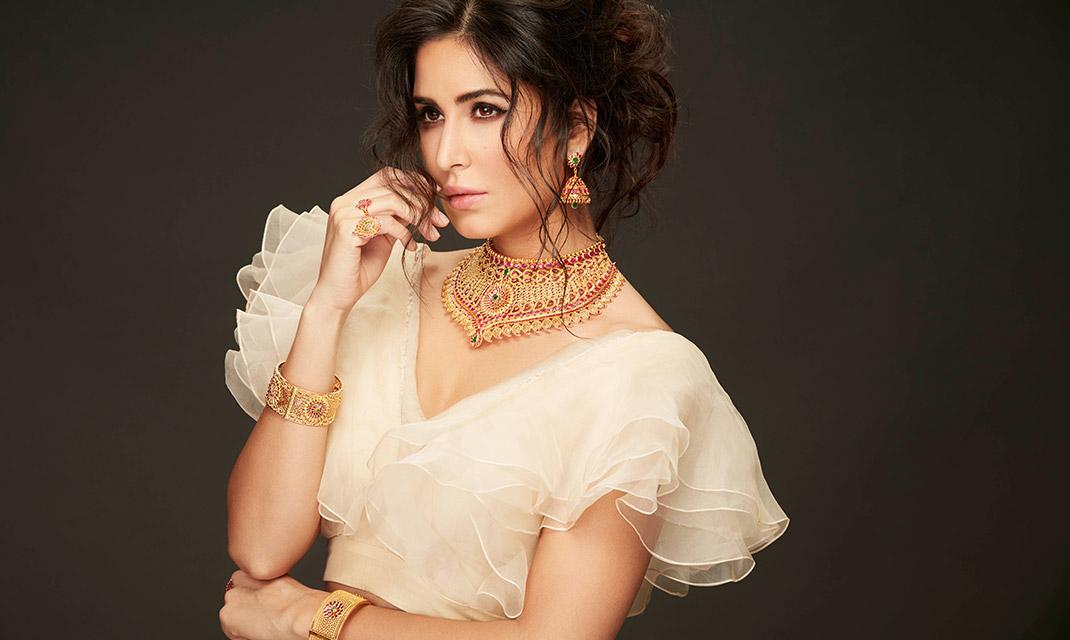 Kalyan Jewellers signs Katrina Kaif as brand ambassador
Mumbai, 24 April, 2018: Kalyan Jewellers has announced the appointment of film actor Katrina Kaif as its global brand ambassador, and she will be the face of Kalyan's existing and soon to launch product portfolios.
Ramesh Kalyanaraman, Executive Director, Marketing and Operations of Kalyan Jewellers said, "On behalf of Kalyan Jewellers we welcome Katrina Kaif. Katrina personifies brand Kalyan's attributes of style and elegance. She epitomizes the quintessential woman of today –confident, progressive and with the courage of her conviction. Katrina has set her own path with sheer hard work, akin to Kalyan's own growth trajectory. She has built a significant fan base not only in India but globally. This new association will enable us to explore new avenues to engage with our customers as we script our future growth strategy in India and globally.''
''We would like to sincerely thank Ms. Sonam Kapoor for augmenting the product propositions of brand Kalyan over the past two years and helping strengthening its status as one of India's most trusted jewellery brand,'' Kalyanaraman added.
Katrina will endorse Kalyan's jewellery collections and will also be part of Kalyan Jewellers' customer engagement programmes across its showrooms in India and West Asia. In India she will predominantly feature in the company's communication campaigns, especially in the Northern and Western markets. Katrina joins an eclectic group of Kalyan brand ambassadors including Amitabh Bachchan, Jaya Bachchan, Nagarjuna, Prabhu, Shivaraj Kumar and Manju Warrier.
Kalyan Jewellers has emerged one of India's largest jewellery brands by revenues. It has also established a strong presence in West Asia in UAE, Kuwait, Qatar and Oman. As on today, the company has a distribution network of 121 large format showrooms as also a network of 761 My Kalyan customer service outlets as on June 30, 2020 and mini diamond stores.