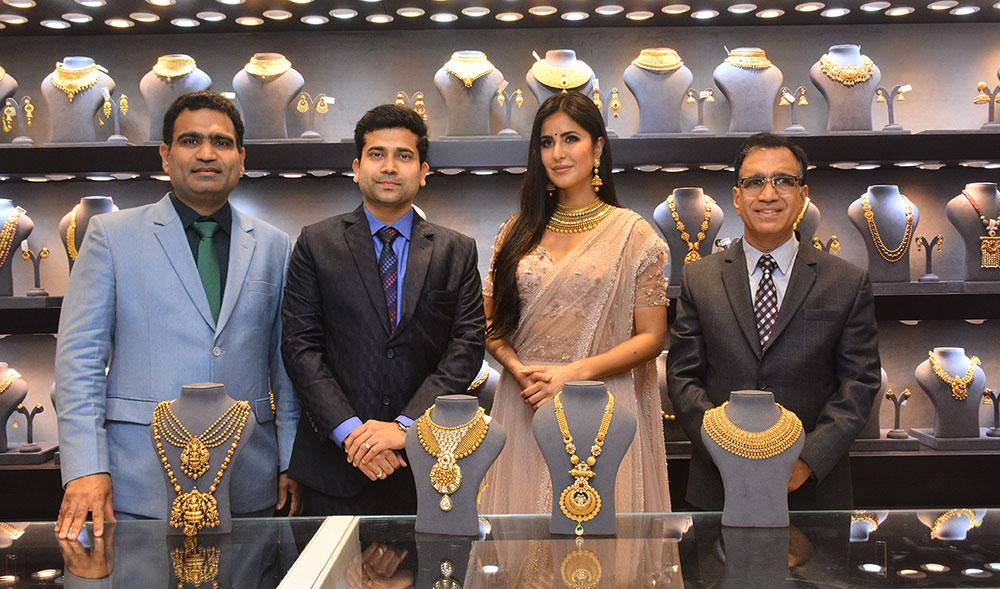 Kalyan Jewellers opens seven showrooms across India
Raipur, Indore, Nagpur, Kanpur, Preet Vihar, Dwaraka and Ghaziabad added to the Kalyan expansion map
Thrissur, July 23rd, 2018: Kalyan Jewellers, one of India's leading jewellery brands opened seven outlets across the North, West and Central belt of India. Raipur, Indore, Nagpur, Kanpur, Preet Vihar, Dwaraka and Ghaziabad now have a Kalyan Jewellers each, the inauguration of which was done by brand ambassador Katrina Kaif. This is also the company's first showroom in the states of Chhattisgarh.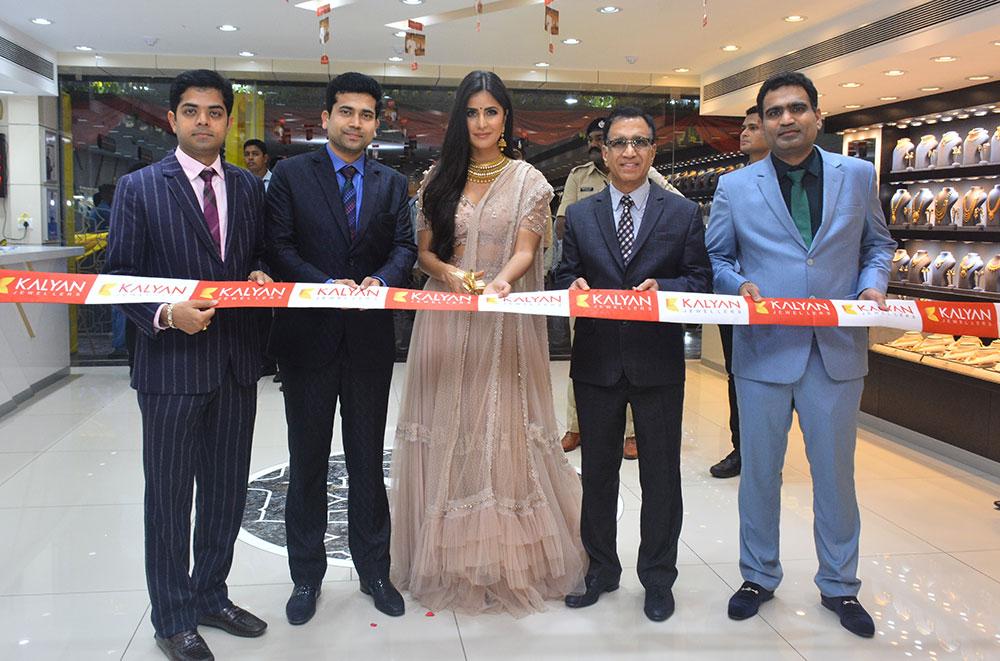 (From L-R) Mr Kartik R- Mr Ramesh Kalyanaraman (ED- KJ)- Ms Katrina Kaif (Brand Ambassador- KJ)- Mr TS Kalyanaraman (CMD- KJ) & MR Rajesh Kalyanaraman (ED- KJ)
Katrina Kaif who was amazed to see such a huge gathering outside the Kalyan Jewellers showroom addressed the crowds and spoke about her association with the brand and also about her love for jewellery and the various collection that Kalyan Jewellers retails. Mr T.S. Kalyanaraman, Chairman and Managing Director of Kalyan Jewellers along with the Executive Directors Rajesh Kalyanaraman and Ramesh Kalyanaraman were present at the inauguration. After addressing the huge gathering outside the showroom, Kaif cut the ceremonial ribbon at the foyer of the showroom before taking a tour of the showroom.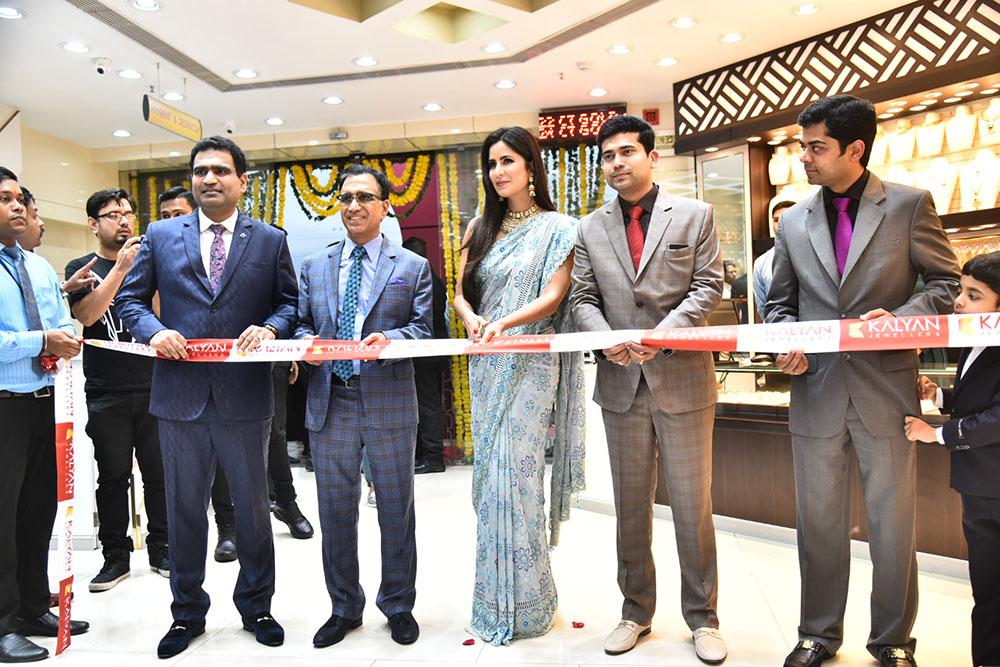 T.S. Kalyanaraman, Chairman & Managing Director, Kalyan Jewellers said, "The response that we are getting in our showrooms is phenomenal, and it is this that has encouraged us to look at other cities in the region. Each of these markets have tremendous potential, and investments here is part of our strategy to establish a strong presence in the central region in the country and also to double our retail presence in the country over the next two years."
As part of the launch offer, - Customers will get 1 gold coin free* on purchase of precious stone jewellery worth Rs. 25,000/- or 2 gold coins free with every purchase of uncut, diamond and polki jewellery worth the same amount. The customers will also be eligible to get 100% value on exchange of old gold.*