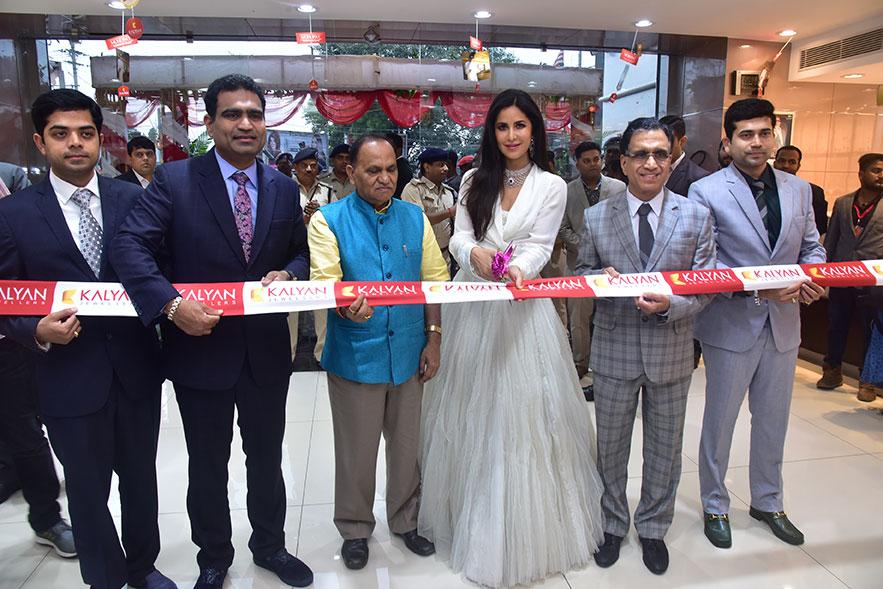 Kalyan Jewellers opens 100th India showroom at Ranchi
Sets record as India's only company-owned jewellery brand with 100 outlets in the country
Ranchi, August 12, 2018: The city of Ranchi came to a standstill as crowds jostled to catch a glimpse of the Bollywood diva Katrina Kaif at the inauguration of the first Kalyan Jewellers outlet at Main Road,Pepe Compound Crossing, Ranchi. Kalyan Jewellers, one of India's largest jewellery brands, inaugurated its first showroom in the state of Jharkhand today. This is Kalyan's 132nd showroom globally.
Katrina Kaif who was amazed to see such a huge gathering outside the Kalyan Jewellers showroom addressed the crowds and spoke about her association with the brand and also about her love for jewellery and the various collection that Kalyan Jewellers retails. Mr T.S. Kalyanaraman, Chairman and Managing Director of Kalyan Jewellers along with the Executive Directors Rajesh Kalyanaraman and Ramesh Kalyanaraman were present at the inauguration. After addressing the huge gathering outside the showroom, Kaif cut the ceremonial ribbon at the foyer of the showroom before taking a tour of the showroom.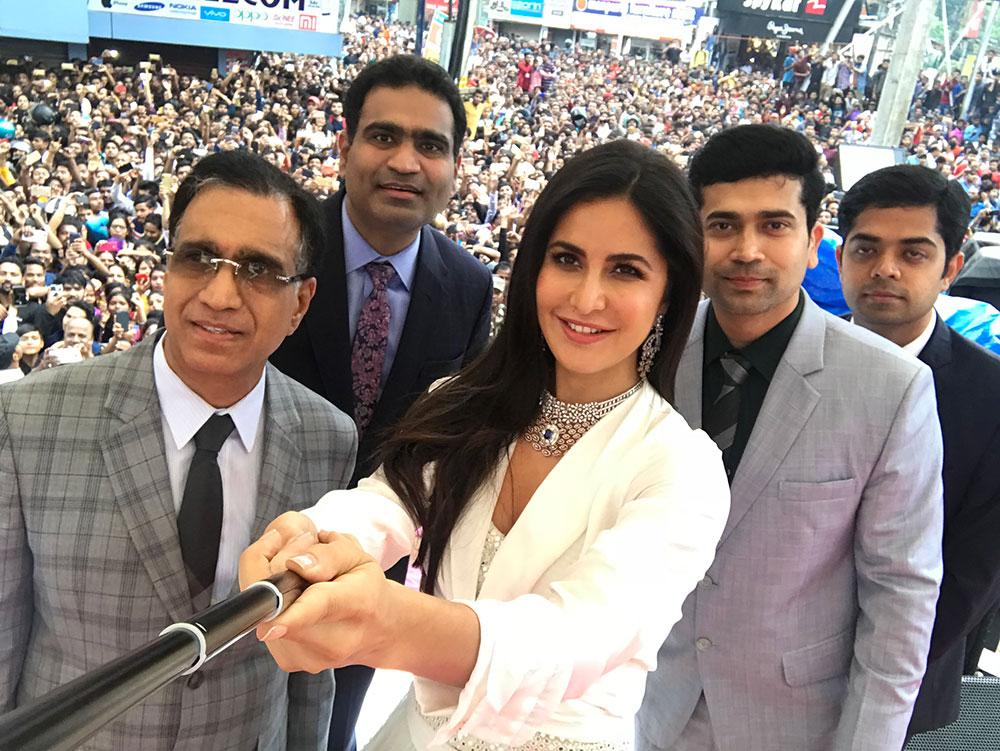 Earlier in the day, Katrina Kaif had inaugurated the company's outlet in Guwahati. Apart from opening two showrooms in two states on the same day, Kalyan will also be setting a record as India's only company-owned jewellery brand to have 100 outlets within India.
As part of this new launch, Kalyan Jewellers is offering free gold coins - Customers will get 1 gold coin free* on purchase of gold jewellery worth Rs. 25,000/- whereas customers will get 2 gold coins free on purchase of diamond, uncut and precious stone jewellery. The customers will also be eligible to get 100% value on exchange of old gold*.