Kalyan Jewellers launches 2 new showrooms in India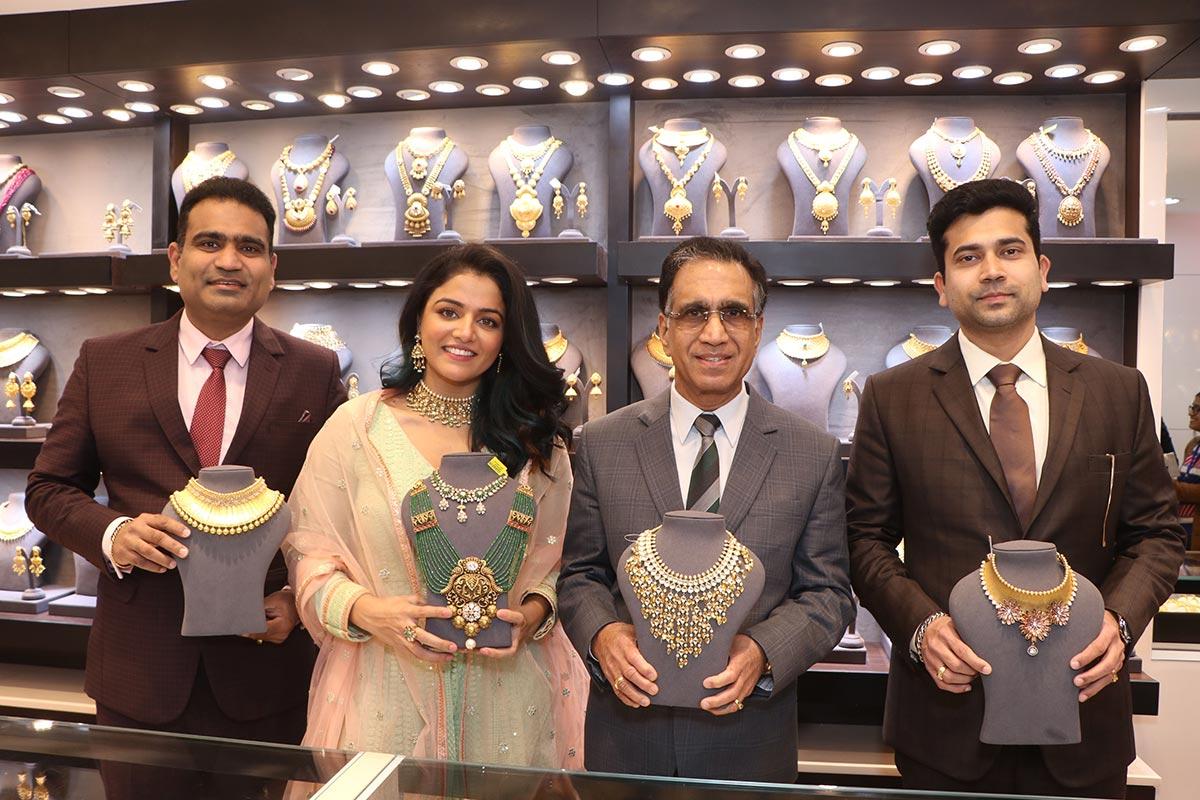 Mr. Rajesh Kalyanaraman ED - Kalyan Jewellers, regional brand ambassador Wamiqa Gabbi, Mr. T S Kalyanaraman CMD - Kalyan Jewellers and Mr. Ramesh Kalyanaraman ED - Kalyan Jewellers at the launch of Kalyan Jewellers' showroom in Chandigarh
Kochi, 15th January, 2020: Kalyan Jewellers, one of India's largest jewellery brands has launched two new showrooms in India, this month. The jewellery brand has launched its 1st boutique outlet in South India which is located at Phoenix Market city in Bengaluru on 9th January 2020. In addition to this, Kalyan Jewellers has launched its 1st exclusive showroom for wedding jewellery on 10th January 2020. The Chandigarh showroom was inaugurated by the brand's regional ambassador for the state of Punjab – Wamiqa Gabbi.
The showroom launches would strengthen the brand's position in the key markets of Bengaluru and Chandigarh in India and is in line with the brand's strategy to increase accessibility for customers in major markets. After successfully entering new markets, the brand is working towards fuelling growth in existing metro markets.
Mr. T. S. Kalyanaraman, Chairman and Managing Director, Kalyan Jewellers Ltd. said, "The brand new showrooms in Bengaluru and Chandigarh will showcase exclusive and select jewellery designs from our vast variety of jewellery collections. With these two new launces, we are trying to extend our reach beyond the traditional by offering consumers a completely new way of buying jewellery. While the Bengaluru showroom will focus on young, urban audience preferences, the showroom in Chandigrah is a one-stop-solution to all things wedding."
As part of the launch offer, customers can avail up to 20% discount on diamond and up to 30% off on making charges of gold jewellery. VA or making charges at Kalyan start from Rs. 199 per gram*.
Customers will be able to avail the benefits of Kalyan's new 4-Level Assurance Certification on gold jewellery. This is a special initiative by Kalyan to continue enhancing the brand's commitment towards offering the very best to its loyalists. While jewellery retailed at Kalyan Jewellers goes through multiple purity tests and are all BIS hallmarked, the 4-level assurance certificate promises customers payment on the value of purity mentioned in the invoice during exchange or resale. Also, it ensures free lifetime maintenance of ornaments at any Kalyan Jewellers' showroom in the country.