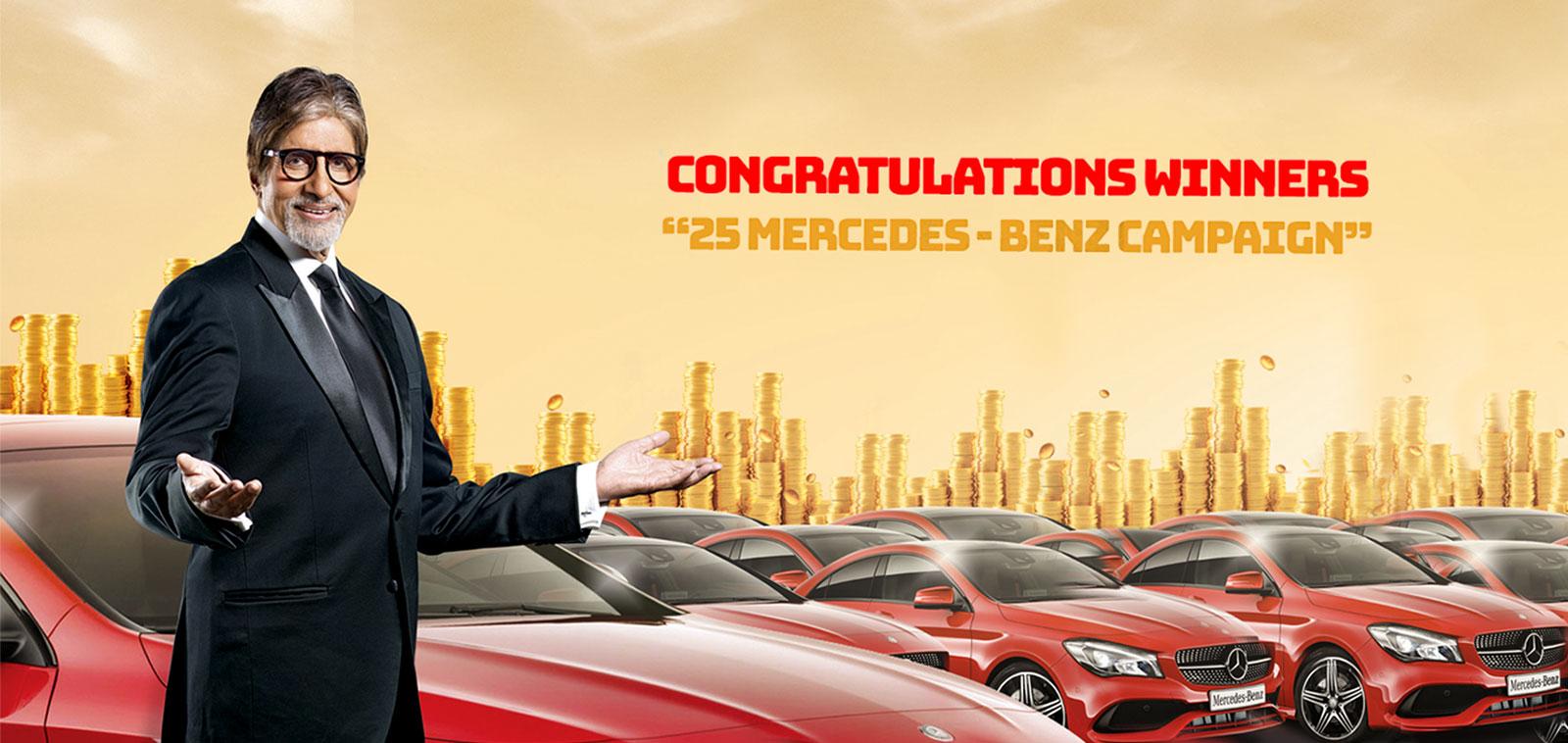 Kalyan Jewellers announces the winners of the global 'Shop & Win 25 Mercedes Benz CLA' Campaign
Raffle draw winners include 10 from India, 7 from UAE, 3 from Qatar, 3 from Oman and 2 from Kuwait
July 02, 2018, National: Kalyan Jewellers, India's trusted and leading jewellery brands has announced the 25 winners from the "Shop & Win 25 Mercedes Benz CLA" global campaign. The campaign which kick-started as part of the brand's Akshaya Tritiya offer in April drew to a close on the 9th of this month.
The India winners were chosen via an electronic raffle while the winners in UAE, Qatar, Oman and Kuwait were identified through individual lucky draws in each country. As announced at the start of the campaign, 10 winners were chosen from India, 7 from UAE, 3 from Qatar, 3 from Oman and 2 from Kuwait. The cars keys will be handed over in the coming weeks after the formalities are completed.
Mr TS Kalyanaraman Chairman & Managing Director, Kalyan Jewellers said, "I would like to congratulate the all the lucky winners. At Kalyan our endeavour has been to enable our customers to extract value from their purchase while providing a great shopping experience. This campaign was an extension of that thought, and I am delighted that we could play a small part in helping realise the dreams of our customers.'
The Kalyan Jewellers global campaign was launched in April and culminated on June 9, 2018 in India, UAE, Qatar, Oman and Kuwait. The campaign marks the single largest offer of free Mercedes Benz CLA in a raffle draw in India and GCC. Customers participated in the promotion by making a minimum purchase across Kalyan Jewellers showrooms in their respective countries. The 15 winners from UAE, Qatar, Oman and Kuwait were also selected this month.
The list of all winners is as follows.